UK Subsidiary of Russian State Bank VTB Reported to Serious Fraud Office Over Vivacom Sale
LONDON, Feb. 09, 2016 (GLOBE NEWSWIRE) -- Empreno Ventures, the owner of the largest Bulgarian telecommunications company Vivacom has reported VTB Capital, the UK arm of the state owned Russian bank, to the Serious Fraud Office for the alleged illegal seizure and sale of the company to a connected party. The criminal complaint was filed with the Serious Fraud Office last week by ...
...Read More »
How Color Grading Can Help Storytelling by Enhancing or Changing a Mood
Have you ever wondered why some movies or TV shows leave you feeling inspired while others have less emotional impact?
...Read More »
The Aflac Duck Rocks the Red Carpet at 58th Annual GRAMMY Awards
COLUMBUS, Ga.
,
Feb. 9, 2016
/PRNewswire/ -- Aflac, the leading provider of voluntary insurance at the work site in
the United States
and official partner of the 58
th
GRAMMY Awards
, today announced the launch of its "Rock the Red Carpet" campaign. The integrated initiati.....
...Read More »
Live On the Edge with NYNE Edge Bluetooth Speaker with Handlebar Mounting Clip
OXNARD, Calif.
,
Feb. 9, 2016
/PRNewswire/ --Hit the road, trail or BMX park with the new NYNE Edge portable Bluetooth speaker complete with bicycle handlebar clip. NYNE Edge offers unbelievable sound quality, full functionality and well-designed safety features all in a sturdy, water resistant package perfect for your r.....
...Read More »
American Foundation for the Blind Announces 2016 Access Award Winners
NEW YORK
,
Feb. 9, 2016
/PRNewswire-USNewswire/ -- The American Foundation for the Blind (AFB) is proud to announce that
Avid Technology, Inc.
,
Glinda Hill
,
ITNAmerica
,
Netflix
and the
National Federation of the Blind
(NFB) will be honored with 201.....
...Read More »
Entravision Communications Corporation Schedules Fourth Quarter And Full Year 2015 Earnings Release And Teleconference
SANTA MONICA, Calif.
,
Feb. 9, 2016
/PRNewswire/ -- Entravision Communications Corporation (NYSE: EVC) announced today that it will release fourth quarter and full year 2015 financial results after market hours on
Thursday, February 25, 2016
.
...Read More »
Avid Launches Music in Motion with Pro Tools | First Contest to Give Aspiring Artists the Chance of a Lifetime
BURLINGTON, Mass., Feb. 09, 2016 (GLOBE NEWSWIRE) -- (Nasdaq:AVID) today launched ...Read More »

Former Global Chief Digital Officer at McCann/Managing Director of Digital Strategy at IBM Watson, to Join SharkReach Board of Directors
HERMOSA BEACH, California
,
February 9, 2016
/PRNewswire/ --
...Read More »
Video Interview Bloopers To Avoid
MENLO PARK, Calif.
,
Feb. 9, 2016
/PRNewswire/ -- A number of companies now use video interviews to meet job candidates, but not everyone is camera-ready. Senior managers in a
Robert Half
survey recently recounted situations in which video interviews went awry.
...Read More »
Alliance for Women in Media Foundation Announces Crown Media Returning as Diamond Sponsor for 41st Annual Gracie Awards Gala
WASHINGTON
,
Feb. 9, 2016
/PRNewswire-USNewswire/ -- The Alliance for Women in Media Foundation is pleased to announce that Crown Media Family Networks, home of Hallmark Channel and Hallmark Movies & Mysteries, will return as a diamond sponsor of the 41
st
Annual Gracie Awards. The Gracie Awards Gala will take pl.....
...Read More »
Unilever Canada, Reckitt Benckiser, Miele, and Jackson Triggs Partner with Hit Series MASTERCHEF CANADA for Season 3 on CTV
Four sponsors add depth with in-show and digital integrations on CTV.ca/MasterChefCanada, custom creative during broadcast, and brand extensions
MASTERCHEF CANADA Season 3 premieres Valentine's Day, ...Read More »

Achillion to Present at the Leerink Partners 5th Annual Global Healthcare Conference
NEW HAVEN, Conn., Feb. 08, 2016 (GLOBE NEWSWIRE) --
Achillion Pharmaceuticals, Inc.
(Nasdaq:ACHN) announced today that Milind Deshpande, Ph.D., President and Chief Executive Officer of Achillion, will present a corporate overview at the Leerink Partners 5
th
Annual Global Healthcare Conference on Thursday, February 11, 2016, at 11:35 a.m. ET at the Waldorf Astoria ...
...Read More »
Puzzling Disappearance of Student Being Investigated
Marita ran away the night before graduation and one man will stop at nothing to find her
...Read More »
Harris Alumni Up For Major Awards
TORONTO
,
Feb. 8, 2016
/CNW/ - Harris Institute, in
Toronto, Canada
, is the first school with graduates nominated for all the major music, film and television awards in
North America
- Grammy's, Oscars, JUNO's, Emmys and Canadian Screen Awards (CSA).
...Read More »
Bell teams up with IBM to bring new hybrid cloud capabilities to Canadian market
Easy access to IBM Cloud services over Bell's secure and reliable private broadband network
...Read More »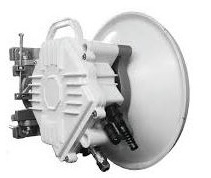 World's First 10-Gigabit Point-to-Point MM-Wave Radio Link Announced by ELVA-1
ELVA-1 Outdoor Millimeter Wave Radio Link offers 10 Gbps Full-Duplex Ethernet Capacity in 1+0 Telecom Radio. This world's first commercially available 10 Gigabit wireless link is currently available for shipment as a capital equipment purchase or lease to customers worldwide.
...Read More »
Media Vision Makes FM Assistive Listening for Public Places More Affordable
NEW YORK
,
Feb. 8, 2016
/PRNewswire-iReach/ -- The new
Assistive Listening System
by Media Vision provides the complete feature package for wireless FM listening devices in assembly areas at a very competitive price.
...Read More »
CSB Stratford Graduate Climbs the Ladder at iHeart
Stratford, CT (PRWEB) February 05, 2016
...Read More »

Avon Lydinstallasjon to Expand VUE Distribution Network into the Nordic Countries
VUE Audiotechnik is proud to announce the expansion of avon lydinstallasjon (AS) to exclusive distributor for the Nordic countries for all VUE Audiotechnik product lines.
...Read More »