Razer Kraken Goes Mobile With Inline Controls for iOS Devices
BERLIN, GERMANY--(Marketwired - September 04, 2015) - (IFA) - Razer, a world leader in connected devices and software for gamers, today announced the latest addition to the Kraken family of audio devices, the Razer Kraken Mobile.
Available in six neon colors, Razer Kraken Mobile headsets are lightweight and designed for comfort during extended periods o..... ...Read More »

Production Music Association Announces Nominees and Winners of "Hall of Fame" and "Ambassador" MARK AWARDS:
The non-profit Production Music Association (PMA,) the leading advocate and voice of the production music community, has announced the Nominees, and the winners of the ?Hall of Fame? and ?Ambassador? Awards, for the first Annual ?Mark Awards? for Excellence in Production Music. The inaugural event will take place from 7-9 PM on September 9, 2015, at the Directors Guild of America headquarters in Los Angeles.
...Read More »
Canada's Favourite Coverage of The Toronto International Film Festival® Returns as ETALK Kicks Off Season 14, September 8 on CTV
ETALK gives viewers exclusive behind-the-scenes party access to TIFF bashes including the 10th annual Canadian Filmmakers' Party hosted by Ben Mulroney, Jason Priestley and Zoie Palmer
Heading into its 14th season, ETALK continues to reign ..... ...Read More »

Public Enemy Live From Metropolis Studios
LOS ANGELES
,
Sept. 3, 2015
/PRNewswire/ --On
August 6, 2014
, Hip-Hop legends
Public Enemy
performed at
London's
world-renowned
Metropolis Studios
in the most intimate gig of their career. This special show was the hottest ticket of the summer, giv.....
...Read More »
Axon Launches TIDE, A Multi-Format Processing Platform for Live Video Contribution, Distribution And Streaming.
The new TIDE series provides cost-effective, reliable multi-format encoding & decoding optimized for streaming over the open internet & mobile networks.
...Read More »
Sports Attorney Appointed to Trinity Sports Advisory Board
NEW YORK
,
Sept. 3, 2015
/PRNewswire/ --Attorney and NFL Agent
Anthony R. Caruso, Esq.
, has accepted an invitation to serve on the Advisory Board for Trinity Financial Sports and Entertainment Management Company (
Trinity Sports
). Caruso joins an extraordinary team.....
...Read More »
Race On! All Five Remaining Teams Survive Tonight's Episode of THE AMAZING RACE CANADA
After chasing the elusive first place position all season, finally, Wrestlers Nick and Matt claim top spot and earn round-trip tickets from Air Canada to
Amsterdam
, plus free gas for a year from Petro-Canada
Next week: Teams race on to the Okanagan Valley in
British Columbia
, where a Road Block has some .....
...Read More »
NUGEN Audio Releases Halo Upmix, Software for Stereo-to-5.1/7.1 Upmixing for Film and TV
At IBC2015, NUGEN Audio will introduce Halo Upmix, the first product based on the company's proprietary new processes for upmixing stereo audio to 5.1/7.1 surround in television and film productions. Available in Avid AAX, VST, and AU formats, Halo Upmix automates the creation of a stereo-to-5.1/7.1 downmix-compatible upmix with unique center channel management, and spatial density controls. Also at IBC2015, NUGEN Audio will announce that several of its existing products will now support the Leq(m) loudness standard for theatrical trailer production.
...Read More »
Tattersall Sound and Picture Unveils Dolby Atmos-Certified Mixing Theater
In a significant boost to its services for movie and television sound, Tattersall Sound and Picture has added Dolby Atmos technology to its largest mixing stage and completed its first project in the immersive sound format. Hyena Road, an Afghan war drama from actor/director Paul Gross (Passchendaele) will make its world premiere this month at the Toronto International Film Festival as a Gala Presentation.
...Read More »
90 Day Fiance and DPA Microphones Live Happily Ever After
Season 3 of the TLC Reality Series Recorded Using d:screet 4063 and 4098 Miniature Microphones and d:dicate 4017C Compact Shotgun Microphone
...Read More »
THE MARILYN DENIS SHOW Kicks Off its Sixth Season with Special Segments from Across the Country and Around the World, Beginning September 7 on CTV
- In a series first, THE MARILYN DENIS SHOW goes international as Host Marilyn Denis tours
Tuscany, Italy
with
Debbie Travis
, while MARILYN expert
Tommy Smythe
lands in
Copenhagen, Denmark
and Älmhult,
Sweden
-
-
...Read More »
BEST TIME EVER WITH NEIL PATRICK HARRIS Promoted to CTV for Opening Weeks, Premiering Sept. 15
- Five-time EMMY Award
®
and Tony Award
®
-winner
Neil Patrick Harris
hosts new live, one-hour, eight-episode, comedy/variety series from ITV Studios America -
-
Reese Witherspoon
and
Ricky Martin
among celebrity guests to appear -
-
BEST TIME EVER WITH.....

...Read More »



Sony Electronics' New Headphones Deliver Stylish High-Resolution Audio in Vibrant Colors
SAN DIEGO
,
Sept. 2, 2015
/PRNewswire/ --Today, Sony Electronics announced new High-Resolution Audio (Hi-Res Audio) compatible headphones for the US market that come in five vibrant colors: viridian blue, cinnabar red, charcoal black, lime yellow and bordeaux pink. Sony ignites the fire in its audio line-up with these stylis.....
...Read More »
VXi Corporation Delivers Cost-Effective Quality with the Envoy Office USB Headset
Dover, N.H. (PRWEB) September 02, 2015
...Read More »

Global Silicon Microphones and Speakers Technology, Market and End-Applications Analysis 2015
Multimedia Release -- Sharecare Launches AskMD for Apple Watch
ATLANTA, Sept. 02, 2015 (GLOBE NEWSWIRE) -- Sharecare, a comprehensive health and wellness engagement platform, today announced the launch of AskMD for Apple Watch, the ideal companion to the award-winning app for iPhone that helps people learn more about what might be causing their symptoms, and connect to the doctors and specialists qualified to treat them. Since launc... ...Read More »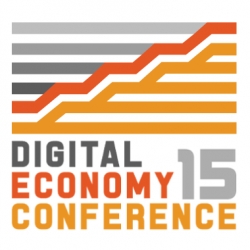 Digital Economy Conference Brings FinTech Innovation to the Midwest
Just one month left until the premier FinTech conference on the Silicon Prairie. Omaha has a history as a FinTech hub, but minimal visibility into the innovation and disruption taking place in this region. Digital Economy 15 will change that by connecting startups, institutions, and the media for a thought-provoking day packed full of speakers, panels, and networking.
...Read More »
Mix Engineer Chris Shepard Gets Dangerous at Lollapalooza
During the 2015 Lollapalooza festival, mix engineer Chris Shepard test drove one of the first Dangerous Music 2-Bus+ summing amps with Paul McCartney and Metallica in the American Mobile Studio truck. Shepard was anxious to hear the new integrated processing capabilities, especially the unique Paralimit, as well as the custom transformer control called 'X-Former.' "The 2-Bus+ is my new secret weapon," says Shepard, owner of American Mobile, his company for over 20 years specializing in mobile music recording and live mixing for video streaming. Shepard and his American Mobile team mixed the live web stream of Lollapalooza for Springboard Productions and Red Bull TV.
...Read More »
Amcrest Enters the IP Camera Market With Super Nifty ProHD 1080p HD Cloud-Enabled IP Camera
HOUSTON
,
Sept. 1, 2015
/PRNewswire/ --Amcrest's new ProHD camera features stunning full-HD 1080p video at 30 frames-per-second (FPS) with the latest Amberella S2LM chipset and Sony IMX 322 sensor, which deliver crystal clear, rich video to any computer or smartphone. With 1920x1080 resolution at 30fps every level of detail.....
...Read More »
Deluxe Delivers Color Grading, Audio & Post for 19 Films at TIFF 2015; Deluxe Toronto is TIFF's Official Post Production Home
Deluxe Entertainment Services Group Inc. provided a wide range of creative services and digital solutions for nearly twenty of this year's Toronto International Film Festival (TIFF 2015) selections. Deluxe Toronto, Deluxe's full service postproduction facility in downtown Toronto, is also the official post-production home for the Toronto International Film Festival.
...Read More »