Annittra Atler Crowned Ms. Woman United States
Annittra Atler is a University of New Mexico graduate with a Masters Degree in Elementary Education. Annittra is currently an Elementary Principal with the Albuquerque Publ...
...Read More »
Reunited to Break Expectations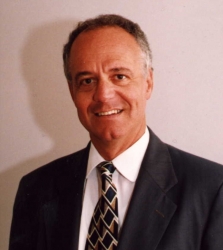 John M. Lalli Has Been Recognized by America's Registry of Outstanding Professionals as Professional of the Year 2015
John M. Lalli of Pearl River, New York has been selected as Professional of the Year 2015 in America's Registry of Outstanding Professionals for his achievements and accomplishments in the field of Information Technology Management.
...Read More »
Harmonic Powers Japan's First Live, Full-Frame 4K Ultra HD Channel for EHIME CATV
Harmonic (NASDAQ: HLIT), the worldwide leader in video delivery infrastructure, today announced that Japanese cable TV operator EHIME CATV has deployed Harmonic's Electra(TM) X3 advanced media processor to support a trial of the country's first live, full-frame 4K Ultra HD (UHD) channel. Utilizing the highly flexible and scalable Electra X3 media processor to encode UHD content using the HEVC Main 10 codec, EHIME CATV can deliver real-time 2160p60 video to subscribers' set-top boxes (STBs) at low bit rates, while maintaining video quality targets. The Electra X3 media processor's advanced compression technology provides EHIME CATV with superior video quality while offering low total cost of ownership (TCO), transforming the live entertainment experience for EHIME CATV viewers.
...Read More »
KPHO Sells CBS Channel 5 Newsroom Studio - Former Home Of The Wallace And Ladmo Show
PHOENIX
,
July 31, 2015
/PRNewswire/ --
Newmark Grubb Knight Frank
(NGKF) and
Phoenix's
first television studio, KPHO, announced the sale of its long-time station and studio at 4016 N. Black Canyon Highway. The unique space and former home of the Wallace and Ladm.....
...Read More »
Gray Names Beth Neuhoff To Board Of Directors
ATLANTA
,
July 31, 2015
/PRNewswire/ --
Gray Television, Inc. ("Gray" or "we" or "our") (NYSE: GTN and GTN.A)
today announced that its Board of Directors unanimously voted to expand the Board by one seat and elected
Elizabeth Russell Neuhoff
as a Director to fill that position. Like all.....
...Read More »
BenQ's Latest BL2711U Design Monitor for Creative Pros Debuts in North America
BenQ America Corp., an internationally renowned digital lifestyle solutions provider, today announced that it is now shipping its BL2711U design monitor. Engineered specifically for CAD/CAM professionals, animators, video editors, and graphic artists, BenQ's latest addition to its creative product class allows detail-oriented users to work on a screen environment tailored precisely to fit their needs. Featuring true-to-life 4K ultra-high-definition (UHD), 100% sRGB color, in addition to CAD/CAM and animation modes, the revolutionary monitor unleashes new levels of precision with flexible customization tools that support every step of the design process.
...Read More »
TV2 Denmark Pushes the Boundaries of Live News Coverage With AVIWEST DMNG System
AVIWEST, a global provider of video contribution systems, today announced that TV2 Denmark, a publicly owned television station based in Odense, used the company's digital mobile newsgathering solution for the delivery of live broadcast transmissions during the recent general election coverage. AVIWEST's DMNG PRO180-RA video uplink system, with a new IP Bridge function, was utilized by the broadcaster as part of a mobile live production studio hosted inside a Tesla P85D electric car for the station's news program "The Challenge," where two politicians debate on a current political issue while driving. AVIWEST's solution allowed the equipment in the car to be remotely controlled from the station's news production control room, streamlining operations while enabling TV2 Denmark to deliver a high-quality live broadcast.
...Read More »
SMPTE® and HPA® Issue Call for Entries for SMPTE-HPA Student Film Festival
White Plains, NY and Hollywood (PRWEB) July 31, 2015 ... ...Read More »

Stingray Announces Closing of Transaction with Brava TV Group
MONTREAL, QUEBEC -- (Marketwired) -- 07/31/15 -- Stingray Digital Group Inc.(TSX: RAY.A)(TSX: RAY.B), a leading business-to-business multi-platform music and in-store media solutions provider, today announced that it has closed the previously announced transaction with the Brava TV Group. The transaction entailed the acquisition of all of the issued and outstanding shares in the sh.....
...Read More »
Roadtrip Nation and Microsoft YouthSpark Send Students Across the U.S. for a Transformative Journey into Computer Science
Costa Mesa, California (PRWEB) July 31, 2015
...Read More »

Axon Showcases Control & Monitoring, Transport Stream Monitoring and Master Control at SET 2015
Axon Digital Design showcases a range of products for control & monitoring, transport stream monitoring and master control at SET 2015.
...Read More »
SMPTE(R) and HPA(R) Issue Call for Entries for SMPTE-HPA Student Film Festival
The Society of Motion Picture and Television Engineers(R) (SMPTE(R)), a leader in motion-imaging standards and education for the communications, media, entertainment, and technology industries, and the Hollywood Post Alliance(R) (HPA(R)), the organization serving the professional community by providing expertise, support, tools, and the infrastructure for the creation and finishing of motion pictures, television, commercials, and an array of content for a growing number of platforms, have issued a call for entries for the SMPTE-HPA Student Film Festival. The event is scheduled for Tuesday, Oct. 27, following the Opening Night Reception for the SMPTE 2015 Annual Technical Conference & Exhibition (SMPTE 2015) in Hollywood, California, and will be hosted by SMPTE Standards Director and film director Howard Lukk. The deadline for entries is Sept. 9.
...Read More »
Volicon Introduces End-to-End Distribution Monitoring Platform for Linear and OTT Services
Volicon today introduced their new Distribution Monitoring solution, which leverages the company's Media Intelligence Platform(R) (MIP) to facilitate efficient and cost-effective end-to-end path monitoring for every point across both linear broadcast and OTT service delivery. The new solution provides users with a unified compliance and monitoring interface for content being distributed in any format, on any platform, to any geographic location.
...Read More »
New Forscene Features and Hands-On Demo at IBC2015
Forbidden, makers of market-leading professional video editing software Forscene, announced today that a groundbreaking virtual sports workflow, multicam editing over a standard internet connection, and expanded social media integration will be amongst the new features that the company will demonstrate at IBC2015.
...Read More »
Digigram V7 Software Release Brings Further Flexibility and Reliability to IP Video Contribution and Distribution
Digigram, developer of innovative audio and video solutions, today announced a new V7 software release for the company's AQILIM range of encoding and transcoding solutions for multiscreen/OTT video delivery and its AQORD encoding/decoding solutions for broadcast contribution applications. The refinements introduced in the V7 software release make it even easier for AQILIM and AQORD users to establish reliable, flexible, and cost-effective IP-based distribution and contribution of high-quality video.
...Read More »
TDS reports second quarter 2015 results
CHICAGO
,
July 31, 2015
/PRNewswire/ --Telephone and Data Systems, Inc. (NYSE: TDS) reported total operating revenues of
$1,276.4 million
for the second quarter of 2015, versus
$1,236.4 million
for the comparable period one year ago. Net income attributable to TDS s.....
...Read More »
UBM plc Results for the Six Months Ended 30 June 2015
DIR, Labor Commissioner's Office Launch Online Course for Studio Teachers in Entertainment Industry
LOS ANGELES
,
July 30, 2015
/PRNewswire-USNewswire/ -- The Department of Industrial Relations (DIR) and its Labor Commissioner's Office launched an online course for studio teachers who are responsible for the education and safety of minors in the entertainment business. The course was previously held once a year in one locat.....
...Read More »
PotNetwork Inc. Enters Strategic Cross Promotion Agreement With AV1 Group to Continue Strengthening Market Awareness
PotNetwork Holdings Inc.(OTC Pink:
POTN
) today announced the establishment of a strategic marketing agreement between PotNe...
...Read More »