Hyundai Brings A-list Talent to Delight Fans with Super Bowl 50 Ads
FOUNTAIN VALLEY, Calif.
,
Feb. 4, 2016
/PRNewswire/ --In its first year as an official NFL sponsor, Hyundai will delight Super Bowl 50 fans with four entertaining ads set to run on Super Bowl Sunday. Hyundai will run a 60-second ad in the coveted pre-kick time slot, two 30-second ads during the game and a 60-second ad during.....
...Read More »
Lionsgate Acquires Rights to Globally-Renowned Magic Tree House Book Series
Mary Pope Osborne's

Critically-Lauded Franchise Has Sold Over 130 Million Books and Been Translated into 35 Languages around the World

...Read More »
AVIWEST at CABSAT 2016 Exhibitor Preview
At CABSAT 2016, AVIWEST, a global technology provider of hybrid video contribution systems, will demonstrate the latest enhancements to its Digital Mobile News Gathering (DMNG) system.
...Read More »
FILMON TV NETWORKS ADDS 10 CHANNELS OF BUZZ60's SHORT-FORM CONTENT FROM ZAZOOM MEDIA GROUP
BEVERLY HILLS, Calif., Feb. 4, 2016 (GLOBE NEWSWIRE) -- Today,
FilmOn TV Networks
(FilmOn), the world's largest online television network, announced a partnership with
Zazoom Media Group
's (ZMG) flagship brand
Buzz60
. This partnership includes ten Buzz60 channels of short-form content that will be made available on 's free streaming...
...Read More »
Spiral Toys Introduces TubeFriends, an Ultrasonic-Enabled Toy Offering a New Way to Experience YouTube
LOS ANGELES, CA -- (Marketwired) -- 02/04/16 -- (OTCQB: STOY)
,
a leading provider of mobile-connected, wireless entertainment technology, has introduced TubeFriends™, a line of ultrasonic-enabled toys that uniquely interact with videos created by YouTube stars.....
...Read More »
Introducing Attend Sixteen: Full Feature Video Streaming and Recording Solution with Multiple Audio Tracks
NEW YORK
,
Feb. 4, 2016
/PRNewswire-iReach/ -- Media Vision, the established provider of high-quality conference systems, has announced its entry into the streaming market with a robust all-in-one solution for multichannel video capture, recording and streaming with multiple audio tracks.
...Read More »
Video Call Center Names Emmy-Winner Larry Thaler CEO
NEW YORK
,
Feb. 4, 2016
/PRNewswire/ --Video Call Center (VCC), the live-caller-television innovation firm, named
Larry Thaler
to the new post of CEO, responsible for day-to-day activities of the technology and programming pioneer. Thaler reports to VCC founder and executive chairman,
...Read More »
Broadcast Pix Joins ASPEN Community To Develop MPEG-Based Transport Protocol
Broadcast Pix? today announced it has joined the ASPEN Community, a collaborative effort of more than 30 broadcast industry leaders, to develop a robust transport format for video, audio, and associated metadata over IP networks. ASPEN, short for Adaptive Sample Picture ENcapsulation, is a standards-based, open format that moves uncompressed Ultra HD, 3G, HD, and SD signals over MPEG-2 transport streams (ISO/IEC 13818-1).
...Read More »
BCE reports 2015 Q4 and full-year results, announces 2016 financial targets - Common share dividend increased 5.0% to $2.73 per year
This news release contains forward-looking statements. For a description of the related risk factors and assumptions please see the section entitled "Caution Concerning Forward-Looking Statements" later in this release.
...Read More »
Stingray Reports Third Quarter 2016 Results
MONTREAL, QUEBEC -- (Marketwired) -- 02/04/16 -- (TSX: RAY.A)(TSX: RAY.B) Third Quarter Highlights -- Revenues increased 24.6% to $23.1 million -- Recurring revenues of $19.7 million or 85% of total revenues, an increase of 20.0% -- Net income increased 111.4% to $3.2 million or $0.06 per share (diluted) compared to last year -- Adjusted EBITDA increased 14.6%.....
...Read More »
Mark Cuban Joins Ownership Group In New American Pro Futsal League
FRISCO, TX (PRWEB) February 04, 2016
...Read More »

Super Hi Vision - Impact in Key Applications (Technical Insights)
LONDON
,
Feb. 3, 2016
/PRNewswire/ -- Super Hi Vision - Impact in Key Applications (Technical Insights) : Finite details with crystal clear images
Super Hi-Vision, is a digital video format referred to as ultra-high definition (UHD) picture quality with impressive 3D sound. This technology is capable of producing more.....
...Read More »
MSG Networks Announces Two-Day Celebration of Martin Brodeur
MSG and MSG+ ...Read More »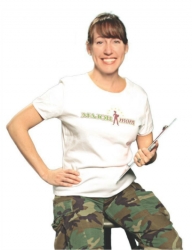 Angela Cody-Rouget, a.k.a. Major Mom, Looks to Franchise Company Through "Shark Tank" Appearance
"Shark Tank" Salutes the Military with All Veteran and Military Spouse Entrepreneurs on the February 5 Episode of "Shark Tank."
...Read More »
CBS Corporation Announces That Leslie Moonves Has Been Named Chairman Of The Company
NEW YORK
,
Feb. 3, 2016
/PRNewswire/ --CBS Corporation (NYSE: CBS.A and CBS) announced today that
Leslie Moonves
has been elected the next Chair of the CBS Board of Directors. Mr. Moonves was nominated by
Shari E. Redstone
, Vice Chair of the CBS Board, and his a.....
...Read More »
FIT36 Big Game Fitness Challenge
Highlands Ranch, Colo. (PRWEB) February 03, 2016 ... ...Read More »

Alliance for Women in Media, Alliance for Women in Media Foundation 2016 Board of Directors Inducted
WASHINGTON
,
Feb. 3, 2016
/PRNewswire-USNewswire/ --The Alliance for Women in Media and its Foundation (AWM/F) are proud to announce its 2016 National Board of Directors.
Kristen Welch
, SVP, Global Content Operations at Discovery Communications in
Silver Spring, Md.

...Read More »



CBS Corp. President and CEO Leslie Moonves to Deliver Keynote Address at Bucknell University's Commencement
Lewisburg, Pa. (PRWEB) February 03, 2016
...Read More »

Lynx Fitness Appoints Sales and Marketing VP
MIAMI
,
Feb. 3, 2016
/PRNewswire/ -- Lynx Fitness has appointed
Karin Shay
as vice president of sales and marketing based on an unprecedented customer response to the company's innovative Lynx Board fitness device over the all-important holiday sales period.
...Read More »
ToolsOnAir Chooses Sonnet xMac(TM) Pro Server for live:cut Multi-camera Production Solution
Sonnet Technologies today announced that ToolsOnAir has adopted Sonnet's xMac(TM) Pro Server, a Thunderbolt(TM) 2-to-PCI Express(R) (PCIe(R)) expansion system and 4U rackmount enclosure for a Mac Pro(R) computer, as a key component in its ToolsOnAir live:cut solution for multicamera production. ToolsOnAir customer MediaShop, a major Austrian teleshopping broadcaster, has deployed live:cut equipped with an xMac Pro Server to streamline its broadcast operations in 12 European countries, reaching 100 million potential customers daily.
...Read More »