San Ramon Strategy and Representation Firm Wins Prestigious Award
SAN RAMON, Calif.
,
Jan. 17, 2018
/PRNewswire/ -- Behind every sparkling new brand that lines store shelves and gleams from Instagram feeds, there's a consumer catalyst. These are the behind-the-scenes teams that nobody talks about, the innovators who work with small businesses, retailers, distributors and designers to create.....
...Read More »
fishbat Lists Five B2B Tips For Tamper Seals Companies In Digital Outreach
NEW YORK
,
Jan. 17, 2018
/PRNewswire-iReach/ -- Leading internet marketing company, fishbat, shares five strategies to help
tamper seal
companies improve their digital outreach.
...Read More »
Endocrine Society introduces new journal editors
WASHINGTON
,
Jan. 17, 2018
/PRNewswire-USNewswire/ -- Noted diabetes expert
Daniel J. Drucker
, MD, has been named Editor-in-Chief of
Endocrine Reviews
, a peer-reviewed journal published by the Endocrine Society.
...Read More »
QA Graphics to Attend 2018 AHR Expo
Ankeny, Iowa (PRWEB) January 17, 2018
...Read More »

Top Notch Dezigns, the New York-based premier strategic marketing company win the prestigious Davey Gold Award back in November 2017
As a web design and digital marketing agency with result driven strategies, Top Notch Dezigns was awarded the gold award for Best Visual Appeal – Aesthetic at the
...Read More »
Pamela Yates Writes About 'God's Messenger Angels'
MELBOURNE, Australia (PRWEB) January 17, 2018
...Read More »

When Graphic Design Firms are Needed Fast
As the good professionals of the
Am...

...Read More »



Hormel Foods Receives Numerous Awards for Corporate Responsibility Report
AUSTIN, Minn.
,
Jan. 16, 2018
/PRNewswire/ -- Hormel Foods (NYSE: HRL) announced today that it has received several awards for its
2016 Corporate Responsibility Report
. The company's annual report provides information about the company's goals and prog.....
...Read More »
Gregory Media, Inc. Names New Director of Technical Operations
SIMI VALLEY, Calif. (PRWEB) January 16, 2018
...Read More »

BlueMatrix and Highsoft Partner to Provide Highcharts for Creator 4.0
NEW YORK
,
Jan. 16, 2018
/PRNewswire/ -- BlueMatrix and Highsoft today announced a new partnership that will offer Highcharts as the latest feature to BlueMatrix's Creator 4.0 research authoring tool.
...Read More »
Cheetah Mobile Celebrates Independent Theme Designers at Annual Meetup
BEIJING
,
Jan. 16, 2018
 /PRNewswire/ -- Cheetah Mobile Inc. (NYSE: CMCM), a leading mobile internet company with strong global vision, recently held its 2018 CM Global Designer Meetup at the Cheetah Mobile headquarters in
Beijing
to honor the top designers on CM Design, an open platform that e.....
...Read More »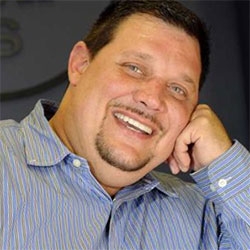 Jason Provenzano Joins Makers Nutrition, LCC, as President and CEO
Jason Provenzano has again taken a leading role in the dietary supplement industry. Makers Nutrition, LLC, has signed Mr. Provenzano as President and CEO. Mr. Provenzano, founder of NutriCap Labs, was recognized previously by Newsday (https://www.newsday.com/executive-suite-jason-provenzano-1.2550267).
...Read More »
Lform Design Celebrates National Day of Action with Launch of Scholarship Program for Female Computer Scientists & Engineers
MONTCLAIR, N.J. (PRWEB) January 15, 2018
...Read More »

NEED INCREASED BUSINESS AWARENESS, TURNOVER AND PROFIT? SOLUTIONS AVAILABLE
15 January, 2017 -
Top Notch Digital Solutions Company Royalemedia proudly announce its availability to help small and ...

...Read More »



INSPIRE-LOOP TECHNOLOGIES PROUDLY OFFERS THE BEST DIGITAL SERVICES IN INDIA
Rajkot, India - 15 January, 2018 -
Inspire-Loop Technologies has proudly announced that it is professionally offering quality digital services in India...
...Read More »
KoolBrains Becomes One Of The Most Recommended Web Design Service in Pakistan
KoolBrains is a leading web design company in Pakistan that has been working successfully from past six years.  Earlier, it has also earned a reputable rank as a well-s...
...Read More »
China Institute Announces Finalists, Esteemed Judges of Its 2018 Fashion Design Competition
NEW YORK
,
Jan. 15, 2018
/PRNewswire/ -- Today, China Institute announced the eleven finalists of its first-ever, Fashion Design Competition, which supports emerging designers and promotes creativity inspired by
China's
culture and aesthetics in contemporary global design. The finalists will s.....
...Read More »
Chad McClung Named Chief Editor of "Woodcraft Magazine"
PARKERSBURG, W.V. (PRWEB) January 11, 2018
...Read More »

A' Graphics and Visual Communication Design Awards 2018 Call for Worldwide Nominations
COMO, Italy (PRWEB) January 11, 2018
...Read More »