The Candelabrum Group Unlocks A Brand's True Potential!
The Candelabrum Group
is a full-service design and branding agency. But, our clients affec...
...Read More »
Author John Hufft's Newly Released "The Brokenhearted Christian" Is A Potent Tale Of Love, Loss, And Transformation On A Young Man's Journey Toward True Faith In God
(PRWEB) January 09, 2018
...Read More »

Berlin Packaging Wins Two WorldStar Packaging Awards, Sets a Company Record in 2017 for Total Awards
CHICAGO
,
Jan. 8, 2018
/PRNewswire-iReach/ --
Berlin Packaging,
the leading full-service supplier of plastic, glass, and metal containers and closures, recently won in the Beverage and Household categories of the WorldStar Packaging Awards, the .....
...Read More »
The VB Web And Software Solution is Reliable Source to Learning & knowing about Website Designing
A look foe Website Designing:
The
website designi...
...Read More »
CuriosityStream's Emmy® Award-Winning Original Series 'Stephen Hawking's Favorite Places' Is Back with a New Cosmic Odyssey
SILVER SPRING, Md.
,
Jan. 8, 2018
/PRNewswire/ -- Commander Hawking is back!  Available now on CuriosityStream, join world-renowned astrophysicist
Stephen Hawking
in the pilot's seat of the S.S. Hawking for his next galactic adventure across the Universe.
...Read More »
Label Image Now Offers High-Quality Custom Printing Services
Perth, Western Australia - January 6, 2018 -
Labels and stickers are an easy way to get your brand's recognition in front of more people. To help all b...
...Read More »
New Book, "Discovering Love Online: Love May be Closer Than You Think" Helps Singles Find the Love of Their Life
A guide designed to chaperone its readers along the path to finding lasting love, "Discovering Love Online: Love May Be Closer Than You Think" helps singles successfully navigate the world of online dating. No secret formulas, just a reproducible, step-by-step process to make online dating less painful and more promising with the best possible outcome.
...Read More »
Crowley To Exhibit As Canon Visionary In Las Vegas At CES® 2018
FREDERICK, Md. and LAS VEGAS (PRWEB) January 05, 2018 ... ...Read More »

Second Wind Annual Survey Confirms New Business Efforts Remain Top of Mind for Small to Midsize Ad Agency Owners
WYOMISSING, Pa.
,
Jan. 4, 2018
/PRNewswire-iReach/ --
January 4, 2018
– New business is a crucial part of running an advertising agency, and through 2016, small to midsize ad agency owners continued to keep new business top of mind.
...Read More »
Parks Associates: 30% of U.S. Broadband Households Very Interested in Controlling Smart Home and Entertainment Devices With Same Remote
DALLAS
,
Jan. 4, 2018
/PRNewswire/ -- Parks Associates today announced
new research
showing 42% of U.S. broadband households find at least one tested smart home use case for entertainment very appealing. The ability .....
...Read More »
Buster + Punch's LED BUSTER Bulb Wins 2017 GOOD DESIGN™ Award
LONDON (PRWEB) January 04, 2018
...Read More »

Jacqueline Woodson Named 6th National Ambassador for Young People's Literature, 2018-2019
NEW YORK
,
Jan. 4, 2018
/PRNewswire-USNewswire/ -- The Children's Book Council, Every Child a Reader, and the Library of Congress today announced the appointment of
Jacqueline Woodson
, four-time Newbery Honor Medalist,
Coretta Scott King Book
Award-winner, former Y.....
...Read More »
VectorZilla, World's First Blockchain-Based, Royalty-Free Graphics Marketplace, Announces Token Presale and ICO
KANPUR,
India
,
Jan. 3, 2018
/PRNewswire/ -- VectorZilla, the world's first royalty-free, stock graphics platform and marketplace based on blockchain and deep learning technologies, has announced the VectorZilla Token (VZT) presale scheduled between
Jan. 15, 2018
, to
Feb. 5.....

...Read More »



Jack Curl Announces Release of Debut Novel 'Sugar Mill Road'
LONGMONT, Colo. (PRWEB) January 03, 2018
...Read More »

International Design Excellence Awards (IDEA)® 2018 Open for Entries
HERNDON, Va. (PRWEB) January 02, 2018
...Read More »

Tulane School of Professional Advancement Hires Dr. Amanda Garcia
NEW ORLEANS (PRWEB) January 02, 2018
...Read More »


JBaileyStudio.com Computer Repair Business Launch
JBaileyStudio.com is a computer repair and optimization service that works for donations only. The studio securely connects to your PC and optimizes or fixes your system. The great thing is that it can all be done from the comfort of your own home.
...Read More »
Author Cori Anderson's newly released "Only God Knows" is a beautifully illustrated children's book celebrating the omniscience of God and the wonders of His creation.
(PRWEB) December 28, 2017
...Read More »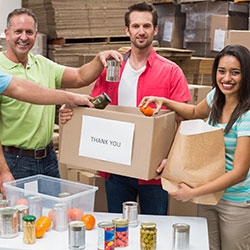 Feeding the Island Food Drive: Makers Nutrition Gives Back to the Community
Makers Nutrition helps fellow Islanders who are enduring tough times by collecting 1,634 pounds total in non-perishable foods to donate to Island Harvest.
...Read More »
Caleb Kingston publishes Figma UI/UX Design Course on UDemy
Best Auto Buy is the newest used car dealership in New Zealand, specializing in the sale of used vehicles imported directly from Japan. The company has announced its of...
...Read More »