From Universal Pictures Home Entertainment: The Mummy
UNIVERSAL CITY, Calif.
,
July 12, 2017
/PRNewswire/ -- An ancient evil is unleashed after centuries of captivity and her lust for revenge threatens to destroy the world in
The Mummy
, a spectacular saga coming to Digital on
August 22, 2017
and 4K Ultra HD, Blu-ray
, DVD and.....
...Read More »
Media Advisory - Maple Leaf Foods Inc. 2017 Second Quarter Financial Results Conference Call
Ricoh Announces $199 Price For Theta SC 360 Camera
WEST CALDWELL, N.J.
,
June 26, 2017
/PRNewswire/ -- Ricoh Imaging Americas Corp. today announced a new price of
$199.95
for its Theta SC 360-degree camera. The price reduction, effective today, is designed to make the camera more accessible to a broader range of consumers and businesses that will .....
...Read More »
USACITO Congratulates DV 2018 Green Card Lottery Winners
...Read More »
DigiCert Earns Spot on Online Trust Alliance Honor Roll for Leadership in Online Security, Privacy
LEHI, Utah
,
June 21, 2017
/PRNewswire/ -- DigiCert, a global leader in scalable identity and encryption solutions for enterprise and Internet of Things (IoT) security, earned a place on the Online Trust Alliance (OTA) Honor Roll for the sixth straight year.
...Read More »
The Ascend Hotel Collection Welcomes the LOOK Hotel in Brooklyn, NY
Advantech Wireless Releases New Wide Band Front End Frequency Down Converter to Enable HTS Satellites Access
Montreal, Canada (PRWEB) June 16, 2017
...Read More »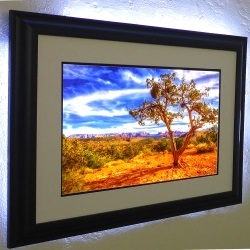 New Product Launched on Kickstarter.com Will Change the Way You See and Display Your Pictures
Today, the back-lighted pictures displayed in advertisements at shopping centers or cinemas are expensive; don't have a high-resolution quality and when you turn the light off, the colors fade dramatically. After a lot of research, development, trial and error, the founder of "PicturAlive" (Electronic Engineer, Inventor and Amateur Photographer) found the solution for all these problems at an affordable cost for families and companies.
...Read More »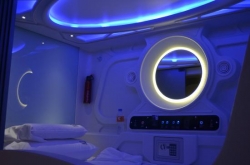 NapShacks Introduces the First Individual Enclosure Made Specifically for Airlines Gate Areas for Passengers to Sleep, Work or Watch TV; To Begin Sales in July 2017
NapShacks is a new product to help airlines with involuntary denied boardings giving travelers a place to rest and sleep during delays and cancellations. Gander Products and Services from Colorado plans to begin sales of their new product to Airlines in July 2017. The NapShacks is an 8x8 ft double enclosed mini hotel pod that air travelers can rent by the hour to sleep, watch TV or even work while waiting for their flight.
...Read More »
VIZIO Introduces All-New 2017 Sound Bars to the Canadian Market, Featuring High-Caliber Home Theater Audio Performance
Latest Collection Upgrades TVs into a Home Theater Experience with Simple Setup and Includes Chromecast Built-in On Select Models for Simple Whole-Home Audio Streaming
...Read More »
VIZIO SmartCast P-Series Ultra HD HDR XLED Pro Displays Debut In Canada, Delivering Ultimate Picture Quality Complete with Enhanced Detail, Color and Contrast
Collection Features A Revamped Smart Streaming Experience Coming This Summer with VIZIO SmartCast TV(SM)
...Read More »
Express Scripts Holding Company to Present at Upcoming Conferences
ST. LOUIS
,
June 5, 2017
/PRNewswire/ -- Express Scripts Holding Company (Nasdaq: ESRX) ("
Express Scripts
") announced today that it will present at two upcoming conferences:
...Read More »
HOT THREADS
on DMN Forums