Scan, Digitize and Deliver Business Information With Newgen OmniScan 4.1
DUBAI, United Arab Emirates
,
May 27, 2018
/PRNewswire/ --
...Read More »
Blockchain PR Buzz is the new backbone for Blockaim
Blythe Masters once remarked, "Blockchain technology once represents a generalized opportunity to mutualize database infrastructure across entities within financial ser...
...Read More »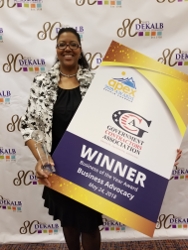 GCA Honored During the Dekalb Chamber's 2018 Apex Awards as the Winner of the Business of the Year Award in Business Advocacy
The Government Contractors Association was honored during the DeKalb Chamber of Commerce's 2018 Apex Awards.
...Read More »
Global Next Generation Biometric Market By Technology- Fingerprint, Face, Iris, Vein, Palm, Voice, Signature; Application- Government, Travel & Immigration, Home Security- Global Forecast 2023
The Next Generation Biometric Market to Grow steadily at a CAGR of +23% during the forecast period. 
Identification...
...Read More »
Rezatec wins Most Innovative Technology award two years running at Utility Week Live
Rezatec, the leading provider of geospatial data analytics to the Infrastructure, Forestry and Agribusiness sectors, is very pleased to announce that it has won the 'Most Innovative Technology' award - for the second year running - at the Big Water Pitch run by Isle Utilities at Utility Week Live 2018 at the NEC, Birmingham.
...Read More »
HablaCuba Goes the Extra Mile, with Extra CUC, Minutes and Texts for Cubacel Recharges
ATLANTA
,
May 26, 2018
/PRNewswire-PRWeb/ -- They say: "Go the extra mile, it's never crowded". And that's what HablaCuba.com did this May, launching the second Cubacel promotion. The website dedicated to Cuban expats offers them the opportunity to help their loved ones back home by recharging their mobile phones.
...Read More »
StevenDouglas ranked #1 on The List of Top Executive Search Firms in South Florida in 2017 by the South Florida Business Journal
FORT LAUDERDALE, Fla.
,
May 26, 2018
/PRNewswire-PRWeb/ -- The South Florida Business Journal announced recently that StevenDouglas is ranked #1 Executive Search Firm for the third time since 2014, demonstrating why it's one of the fastest growing recruitment firms in America.
...Read More »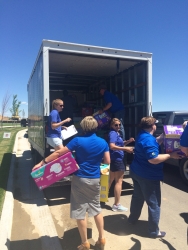 HomeAid Colorado to Collect Over 500,000 Diapers for Homeless Families
HomeAid Colorado is collecting diapers, wipes and formula for the Essentials for Young Lives drive. This year, the drive is expected to collect 500,000 diapers wipes and formula for homeless families and will be distributed directly to them on June 8, 2018 at Mile High Stadium, 10 a.m - 2 p.m.
...Read More »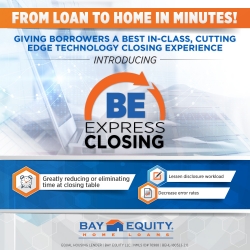 Bay Equity E-Signing Tool Makes Closing Easy
Bay Equity Home Loans rolls out BE Express Closing, its new e-Close platform. BE Express Closing brings e-signing innovation and efficiency to closings for customers, real estate agents and referral partners.
...Read More »
Atlanta Maid Company EMJ Cleaning Services Announces Deep Discounts in Honor of 2018 Graduation Season
ATLANTA
,
May 26, 2018
/PRNewswire-PRWeb/ -- With graduation season in full swing,
EMJ Cleaning Services
is honoring graduates and their families with valuable discounts on residential cleaning services. Until mid June, the
Atlanta<.....

...Read More »



Portland SEO Company Launches Summer Promotion Exclusively For Local Business Owners
Portland OR -
Portland-based SEO company
Oregon Web Solutions
, is today deligh...
...Read More »
Orange County Accounting and Bookkeeping Service Launches New All-Inclusive Service
Mission Viejo, CO -
OnTrack Accounting, an innovative
Orange County accounting and bookkeeping...
...Read More »
AN INNOVATIVE BLOCKCHAIN COMPANY IS ABOUT TO DISRUPT THE WORLD WITH ITS SIDE CHAIN - LAREBLOCKS.ORG, AND ITS VERY OWN CRYPTO CURRENCY - LARECOIN
A team of inspired cryptographers have designed a first of its kind of blockchain technology that is now poised to fuel the future of how tuition payments and student r...
...Read More »
Anthony Geraci's New Book Becomes Amazon's #1 New Release In Real Estate
IRVINE, Calif. - May 25, 2018 -
The managing shareholder of Geraci LLP, Anthony Geraci, has authored his first book, "Earning Money While You Sleep: On...
...Read More »
Geraci Announces Private Money Conference Where Top Investors and Lenders Meet
LAS VEGAS, Nev. - May 25, 2018 -
Geraci Media is launching their Captivate West Conference with title sponsor REFCORP, which is the third such conferen...
...Read More »
Prandex, the Indian Crypto Exchange Platform, This Month Officially Went Global
India - May 25, 2018 -
Prandex
, a fast growing cryptocurrency exchange based out ...
...Read More »
North York Mortgage Broker Interfinance Mortgage Corporation Moves Into New Corporate Office
May 25, 2018 -<...

...Read More »



HWANG.FUND INTRODUCE SAFE AND SECURE INVESTMENT OPPORTUNITY FOR ICO INVESTORS
All the hard work over the years for Roxy, the owner and founder of Roxstar Concierge and Consulting Ltd and her staff. They have made an indelible imprint on the face ...
...Read More »