ActiveAether CEO on Distributed Ledger Technology Panel at Silicon Valley All Hands Meeting
NEW YORK
,
Oct. 16, 2018
/PRNewswire/ -- ActiveAether CEO
Robert MacInnis
, Ph.D., joined representatives from Baker Botts and Ernst & Young yesterday on a distributed ledger technology panel at the 30
th
Annual All Hands Meeting, Silicon Valley's signature conference for in-house l.....
...Read More »
First Global "State of Connected Planning Survey" Identifies Key Trends in Faster, Better Decision Making
SAN FRANCISCO
,
Oct. 16, 2018
/PRNewswire/ --
Anaplan, Inc.
(NYSE:PLAN), a pioneer in Connected Planning, today announced the findings of the inaugural annual
...Read More »
The Bainbridge Companies Strengthen Executive Team as Company Prepares for Significant Growth
WELLINGTON
, Fla.,
Oct. 16, 2018
/PRNewswire/ -- The
Bainbridge Companies
(
Bainbridge
), a leading owner, developer and manager of luxury multifamily communities in the eastern U.S., today announced a series of new .....
...Read More »
Elevate Your Drinkware: OtterBox Announces New Elevation Tumbler Sizes
FORT COLLINS, Colo.
,
Oct. 16, 2018
/PRNewswire/ -- Outside is not a club, there is no members-only door, no secret handshake. Outside is for everyone and no matter how you get outside, you should have fun doing it. OtterBox is the perfect wingman for your outdoor adventure with an expanded line of modular Elevation tumblers, .....
...Read More »
Renowned database architect Mike Bowers joins FairCom
COLUMBIA, Mo.
,
Oct. 16, 2018
/PRNewswire/ -- One of the world's most trusted names in database technology,
FairCom Corporation
, announced today that
Mike Bowers
has joined the team as chief architect. Bowers brings more than 3.....
...Read More »
Envoy's New "Reversible" Sale/Leaseback Program Offers More Flexibility Than Typical S/L Formats
CHICAGO
,
Oct. 16, 2018
/PRNewswire/ --
Envoy Net Lease Partners
, a real estate finance company specializing in single-tenant commercial properties, today announced the launch of a new lending program that allows companies to monetize properties with the .....
...Read More »
Oct 18 - 20: Thousands of Female Entrepreneurs, Executives Unite for Training, Teaching and Leadership
DALLAS
,
Oct. 16, 2018
/PRNewswire/ -- Thousands of businesswomen of faith determined to break through the glass ceiling are attending a three-day gathering to hone their skills across multiple fields including business, entrepreneurship, entertainment, healthcare, technology, finance and ministry. Bishop
...Read More »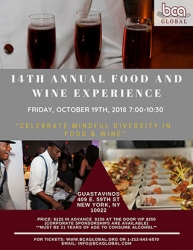 BCAGlobal 14th Annual Celebration in Diversity in Food and Wine
BCAGlobal Announces Honorees and Final Round of Menus at Food and Wine Experience; Last Week for Tickets
...Read More »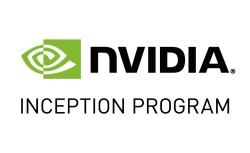 IKONA Joins NVIDIA Inception Program
The Future of AI and Deep Learning. Inception nurtures dedicated and exceptional startups who are revolutionizing industries with advances in AI and data science.
...Read More »
BlockClick Continues to Break New Ground - Adds Two New Exchanges
BRISBANE, Australia
,
Oct. 16, 2018
/PRNewswire/ -- BlockClick, a blockchain platform designed to reduce fraud in the digital marketing industry, has unveiled two new listings on key exchanges. BlockClick is now available on Partida Services OÜ's p2pb2b exchange, which supports up to 10,000 trades per second, and Exhina, whic.....
...Read More »