Huntkey High-End Brand MVPLAND Will be Released at the CJ Fair
SHENZHEN, China
,
July 30, 2015
/PRNewswire/ --China Joy
for
twenty years
has been
the world's largest and most influential of digital interactive entertainment event
.
At
each session, it attrac.....
...Read More »
Rising Tide Capital Awards Three New Jersey Entrepreneurs with $22,500 to Grow Their Businesses
Jersey City, NJ (PRWEB) July 30, 2015
...Read More »

MusicRevolution.com Now Has over 40,000 Tracks of Royalty-free Music Online
Trumbull, CT (PRWEB) July 30, 2015
...Read More »

ChinaJoy 2015: Ubitus and Microsoft Demonstrate World's First HTML5 Cloud Game Streaming on Windows 10 with Edge Browser
SHANGHAI
, July
29
, 2015 /PRNewswire/ -- Ubitus Inc., the worldwide leader in cloud game streaming technologies, announced its collaboration with Microsoft to showcase the world first HTML5 cloud game streaming service on Windows 10 platform with Edge browser via pure JavaScript implementation. Microsoft Corp. just officiall.....
...Read More »
Amaya announces planned debt refinancing and provides Q2 financial expectations and conference call details
MONTREAL
,
July 29, 2015
/PRNewswire/ -Amaya Inc. ("Amaya" or the "Corporation") (TSX: AYA; NASDAQ: AYA) today announced that in connection with its previously announced plans to reduce its indebtedness, Amaya intends to refinance certain of its outstanding long-term indebtedness (the "Refinancing&qu.....
...Read More »
GamePhD announces free 1 month Xbox live gold for all avid game lovers
USA 29 July, 2015
GamePhD is the right destination for all game lovers like you who wish to save time and money while playing their favorite v...
...Read More »
Rentrak Cross-Platform Entertainment Rankings - July 29, 2015
PORTLAND, Ore.
,
July 29, 2015
/PRNewswire/ --Rentrak (NASDAQ:RENT), the leader in precisely measuring movies and TV everywhere, today announced the top weekly cross-platform entertainment rankings for
July 29, 2015
.
...Read More »
Leading Tech Repair Brand, uBreakiFix, Opens in Clearwater
CLEARWATER, Fla.
,
July 29, 2015
/PRNewswire/ --uBreakiFix specializes in same-day repair service of small electronics, repairing cracked screens, water damage, software issues, camera issues and any other problem at its more than 100 stores nationwide. Its newest location
...Read More »
Consumer Electronic Sensors Market Worth $34.57 Billion By 2022: Grand View Research, Inc.
Preventing and Treating Concussions in Youth Sports
NYACK, N.Y.
,
July 29, 2015
/PRNewswire-USNewswire/ -- Before summer ends, school sports begin. Whether it is football, baseball, soccer or cheerleading, children who are involved in sports are at risk of getting a concussion. Half of childhood concussions are sports-related.
...Read More »
Europe Motion Sensor Market 2015 - Analysis and Forecast to 2019
U.S. Foodservice Visits Highest in Six Years and Higher Average Eater Checks Pump Up Consumer Spending, Reports NPD
Chicago, IL (PRWEB) July 29, 2015
...Read More »

Windows 10 available in 190 countries as a free upgrade
People and organizations can do great things with Cortana, Microsoft Edge, Xbox App, new Office Universal apps and more.
...Read More »
GamePhD offers vast collection of royalty free music to help website owners and video creators
Also known as stock music, royalty free music is popular amongst producers who wish to use music for different projects to enhance its quality. If you are a startup fir...
...Read More »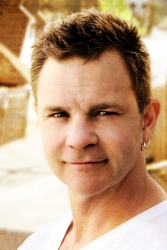 International Award-Winning Artist, Rob Prior Named as Judge for Worldwide Illustration Contest
Internationally renowned artist Rob Prior was announced as a judge for the L. Ron Hubbard Presents Illustrators of the Future Contest.
...Read More »
Much Digital Studios Announces Nine New Creators
World's First Bilateral Hand Transplant on a Child Performed at The Children's Hospital of Philadelphia
PHILADELPHIA
,
July 28, 2015
/PRNewswire-USNewswire/ -- Surgeons at The Children's Hospital of
Philadelphia
(CHOP) joined with colleagues from Penn Medicine recently to complete the world's first bilateral hand transplant on a child. Earlier this month, the surgical team successfully transpla.....
...Read More »
Acer Announces Its Windows 10 Powered PC Line for the Back-to-School Season
San Jose, Calif. (PRWEB) July 28, 2015
...Read More »

Gameloft: 2015 First-Half Sales of 127.4 Million, Up 15% YoY
Nextbook Flexx 8 Windows Tablet Introduced at Walmart.com
WEST COVINA,Calif.,
July 28, 2015
/PRNewswire/ -- E FUN announces the newest member of its Flexx family of tablets, the Nextbook Flexx 8. This 8" tablet, powered by Windows and Intel, is an incredible value with an included one-year subscription to
Microsoft Office 365 Personal
with 1TB of OneDrive cloud storage for one year and 60 Skype world minut.....
...Read More »