LA Film Festival Announces Winners And Thanks Its Generous Sponsors
LOS ANGELES

,

June 22, 2017

/PRNewswire/ -- Today the LA Film Festival, produced by Film Independent, announced the winners of the 2017 Festival at the Awards Reception presided over by Festival Director

Jennifer Cochis

and Film Independent Preside.....

...Read More »



Empire State Building And iHeartMedia New York's Q104.3 To Premiere Music-To-Light Show During Live Performance By Dead & Company
Tower Lights Synchronized to Encore Performance at Citi Field on
June 24th
...Read More »
Minion Cam HD Wi-Fi Camera
FREMONT, Calif.
,
June 22, 2017
/PRNewswire/ -- Put your very own Minion to work tending to what matters most?loved ones, pets and your home?with the fun new Minion Cam HD Wi-Fi camera. Check in while you're away, capture silly pet videos and transform your own voice to sound like a Minion with the built-in Minion translator......
...Read More »
Introducing SimpliCam -- SimpliSafe's $99 Smart Security Camera
BOSTON
,
June 21, 2017
/PRNewswire/ -- SimpliSafe, one of the nation's largest security companies, this month launched its new SimpliCam
®
security camera, created by the same engineers behind its category-disrupting home security system. The camera can be used on its own or alongside the SimpliSafe
®
secu.....
...Read More »
Entenmann's® Little Bites® and Sony Pictures Home Entertainment Continue the Smurf Celebration to Keep Families Smiling Together
HORSHAM, Pa.
,
June 21, 2017
/PRNewswire/ -- Entenmann's
®
Little Bites
®
is bringing the Smurf spirit from the big screen to snack time everywhere! As part of the brand's partnership with Sony Pictures Home Entertainment, and just in time for the DVD, Blu-ray and Digital release of  "
Smurfs: The L.....

...Read More »



ContentPort to Distribute MBC Premium Channels On Major OTT Device Platforms
NEW YORK
,
June 21, 2017
/PRNewswire/ -- ContentPort, Inc., a leader in international content distribution and MBC America, the US subsidiary of
South Korea's
leading broadcaster, MBC, today announced that MBC America's premium television services
will be distributed via ContentPort's.....
...Read More »
RLJ Entertainment To Accelerate Content Investments
SILVER SPRING, Md.
,
June 20, 2017
/PRNewswire/ --
Robert L. Johnson
, Chairman of RLJ Entertainment, Inc. ("RLJ Entertainment," "RLJE" or "the Company") (NASDAQ: RLJE) today announced that RLJE broadened its strategic partnership with AMC Networks, Inc. ("AMC") to accelerate its content investmen.....
...Read More »
Alliance Cancer Care to Upgrade Cancer Care in Southeastern U.S. with Elekta Solutions
From Universal Pictures Home Entertainment: Dead Again In Tombstone
UNIVERSAL CITY, Calif.
,
June 20, 2017
/PRNewswire/ --
Danny Trejo
is back as the infamous gang leader
Guerrero de la Cruz
in the all-new action packed adventure
Dead Again in Tombstone
,
debuting on Blu-ray
, DVD, Digital HD and On De.....
...Read More »
Award-Winning Documentary "Blood Road" Starring Rebecca Rusch Comes Out Today
SANTA MONICA, Calif.

,

June 20, 2017

/PRNewswire/ -- Red Bull Media House's award-winning documentary

Blood Road

, which follows ultra-endurance athlete

...Read More »



3D Rockstars launches Indiegogo Campaign for Life-Sized HD Vinyl Images!
Birmingham, UK -
The online City of Birmingham Escorts is the latest in premium services that provide confident and alluring women and men for taking g...
...Read More »
The Ascend Hotel Collection Welcomes the LOOK Hotel in Brooklyn, NY
Advantech Wireless Releases New Wide Band Front End Frequency Down Converter to Enable HTS Satellites Access
Montreal, Canada (PRWEB) June 16, 2017
...Read More »

RLJE Films Star-Studded 2017 Theatrical and On Demand Slate
LOS ANGELES
,
June 15, 2017
/PRNewswire/ -- The feature film brand of RLJ Entertainment (NASDAQ: RLJE), now branded RLJE Films, has one of its most star-studded slates yet. Upcoming releases in theaters and On Demand include: the highly anticipated action/comedy ONCE UPON A TIME IN VENICE starring

...Read More »



Delta Debuts Complete Lineup of Laser-Based Vivitek Large Venue Projectors and 4K DLP Video Wall Solutions at Infocomm 2017
ORLANDO, Fla.
,
June 14, 2017
/PRNewswire/ --
Delta Group
, a global leader in power and thermal management solutions, together with its brand,
Vivitek
, today announced the debut of an industr.....
...Read More »
Channel One Russia Improves Broadcast Quality With Interra Systems BATON QC Solution
Interra Systems, a leading global provider of software products and solutions to the digital media industry, today announced that Channel One Russia has deployed Interra Systems' BATON(R) automated, file-based QC solution to speed up quality control operations and improve its broadcast operations. Offering comprehensive quality checks, rapid verification speed, multi-threaded validation, and seamless integration with third-party technological ecosystem components, BATON enables Russia's leading television broadcaster to distribute superior-quality HD content to viewers around the world.
...Read More »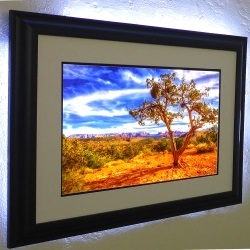 New Product Launched on Kickstarter.com Will Change the Way You See and Display Your Pictures
Today, the back-lighted pictures displayed in advertisements at shopping centers or cinemas are expensive; don't have a high-resolution quality and when you turn the light off, the colors fade dramatically. After a lot of research, development, trial and error, the founder of "PicturAlive" (Electronic Engineer, Inventor and Amateur Photographer) found the solution for all these problems at an affordable cost for families and companies.
...Read More »
From Universal Pictures Home Entertainment: The Ottoman Lieutenant
UNIVERSAL CITY, Calif.
,
June 14, 2017
/PRNewswire/ -- Bringing to life a little known chapter in World War I history, the extraordinary and powerful story
THE OTTOMAN LIEUTENANT
debuts on Blu-ray
TM
, DVD, Digital HD and On Demand
August 1, 2017
from UPHE C.....
...Read More »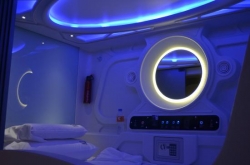 NapShacks Introduces the First Individual Enclosure Made Specifically for Airlines Gate Areas for Passengers to Sleep, Work or Watch TV; To Begin Sales in July 2017
NapShacks is a new product to help airlines with involuntary denied boardings giving travelers a place to rest and sleep during delays and cancellations. Gander Products and Services from Colorado plans to begin sales of their new product to Airlines in July 2017. The NapShacks is an 8x8 ft double enclosed mini hotel pod that air travelers can rent by the hour to sleep, watch TV or even work while waiting for their flight.
...Read More »
Eiger Announces Appointment of Biopharmaceutical Industry Veteran David Apelian, MD, PhD, MBA to its Board of Directors
PALO ALTO, Calif.
,
June 14, 2017
/PRNewswire/ -- Eiger BioPharmaceuticals, Inc. (Nasdaq:EIGR), focused on the development and commercialization of therapies for rare diseases, announced today the appointment of
David Apelian
, MD, PhD, MBA to its Board of Directors.  Dr. Apelian's clinical devel.....
...Read More »
HOT THREADS
on DMN Forums