RCS Aces Data-Driven Graphics Production for WTA Media
As part of a three-year deal, Reality Check Systems (RCS) is lending its graphics expertise and technology to 29 WTA Media tennis broadcasts this season. WTA Media is a joint venture between leading digital sports content and media powerhouse Perform Group and the Women's Tennis Association. RCS' partnership with WTA Media went on air January 1, as the Shenzhen Open broadcast debuted a full slate of new data-driven graphics created by RCS and powered by its technology solutions.
...Read More »
Innovation Catalyst, Louisiana Fund II and Core Associates, LLC Invest in Baton Rouge-Based Technology Company, eRisk Consulting, LLC
DUFL Debuts 'Pack List' Feature to Simplify Travel Wardrobe Selection, Rolls out 'The DUFL Store'
TEMPE, Ariz.
,
Jan. 17, 2017
/PRNewswire/ -- DUFL, the premium travel service that's changing the rules of business travel, today announced the launch of a new pack list function that allows users to group wardrobe items together to make virtual packing even easier. The company also rolled out a virtual 'DUFL Store' where u.....
...Read More »
Expertus Doubles ExpertusONE LMS Users in 2016
SANTA CLARA, Calif.
,
Jan. 17, 2017
/PRNewswire-iReach/ --
Expertus
announced today that it grew the number of
ExpertusONE LMS
users by 120% in 2016. Expertus attributes this.....
...Read More »
SnoopWall Named Finalist in 13th Annual Info Security PG's 2017 Global Excellence Awards®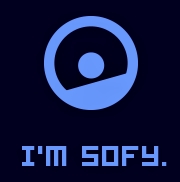 Quantyzd Announces Sofy, a New AI Powered BOT Service for Android and iOS Mobile App Testing
Quanztyd, a leader in test automation software, founded by veteran Microsoft executives today announced the launch of Sofy.ai, a new AI powered automated testing BOT that can test Android and iOS applications without any test automation scripts. Sofy is a trainable testing BOT powered by advanced algorithms that were developed by Quantyzd over the course of last year while offering testing services to dozens of customers such as Microsoft and Turkish Airlines.
...Read More »
Red Giant Releases Explosive and Holographic iMessage Sticker Packs for iOS
Portland, OR (PRWEB) January 17, 2017
...Read More »

Malecare Releases Mobile App to Record Cancer Patient Quality of Live in Real Time
New York, NY (PRWEB) January 17, 2017
...Read More »

Pixel Film Studios Released Antique Slides for Final Cut Pro X
Aliso Viejo, California (PRWEB) January 17, 2017 ... ...Read More »

Geographically, Cell Sorting Market is Segmented into North America, Europe, Asia-Pacific, and RoW
The Global Kiosk Market Research Report 2017 is a professional and in-depth study on the current state of the Kiosk Market. This report studies Kiosk in Global market, ...
...Read More »
PLS Game Mall Is Selling Game Currency for FFXIV
Hong Kong - January 16, 2017 -
PLS Game Mall has announced that they will be providing their gaming fans with the Final Fantasy XIV game currency with ...
...Read More »
Texas Multicore Technologies Announces Major Release of Auto-Parallelizing SequenceL
AUSTIN, Texas
,
Jan. 16, 2017
/PRNewswire/ -- 
Texas Multicore Technologies
(TMT) today announced the company has released a major new version of its SequenceL functional programming language and auto-parallelizing compiler and tool set.
...Read More »
Magewell Launches New Generation of USB Video Capture Devices
Nanjing, China: Magewell announced today the new USB Capture Plus series, the latest additions to the company's popular USB Capture family of robust, high-quality video interface devices. Building on the powerful functionality that made earlier models the preferred choice of both video professionals and high-end hobbyists, the new dongles add features including expanded audio support, enhanced user controls, and signal loop-through on select models. Magewell will showcase the new devices in booth 8-F235 at ISE 2017, taking place February 7-10 in Amsterdam.
...Read More »
HOT THREADS
on DMN Forums