Share Memories On The Go With New Compact, Connected PowerShot SX620 HS Digital Camera
MELVILLE, N.Y.
,
May 11, 2016
/PRNewswire/ -- Canon
U.S.A.
, Inc., a leader in digital imaging solutions, introduced today the new Canon PowerShot SX620 HS digital camera - ideal for individuals looking for a convenient, easy-to-carry compact digital camera capable of producing high-quality phot.....
...Read More »
Film Engine Unleashes the Power of Real-Time & VR to the Future of Film Making
FRANKFURT
AM MAIN,
Germany
,
April 26, 2016
/PRNewswire/ --
...Read More »
TUDIA Klip Cable Protector Ships for iPhones & iPads
Reduces Strain by 80% -- Available for Father ??s Day & Graduations
...Read More »
Thunder Energies Corporation Announces the Sale and Delivery of Two Pairs of Proprietary Telescopes to a Filmmaker Group
Tarpon Springs, Florida, 04/21.16 (PRWEB) April 22, 2016 ... ...Read More »

Colorfront ships Transkoder 2016 with cutting-edge UHD HDR tools at NAB 2016
Colorfront will demonstrate how Transkoder 2016 seamlessly supports the huge variety of Ultra High Definition (UHD), High Dynamic Range (HDR) workflows, during at NAB 2016
...Read More »
Colorfront pushes the limits of cinema at NAB 2016
Colorfront On-Set Dailies 2016 directly addresses industry demand for faster, more flexible processing of the very latest camera, color, editorial and deliverable formats.
...Read More »
Emerald Medical Applications Wins Third Prize at the Innovation Competition Of International Talents in Shenzen, China
Launch of New Digital Camera Campaign
KAWAGOE, Japan
,
April 19, 2016
/PRNewswire/ -- IG-1 is the world's first digital camera that can DIRECTLY upload photos and videos to Instagram on its own. In order to conduct the development and sales of IG-1, HM-Labo LLC will start the campaign via Indiegogo from
April 19th
(Tuesday).
...Read More »
COLORFRONT SHIPS TRANSKODER 2016 WITH CUTTING-EDGE UHD HDR TOOLS AT NAB 2016
LAS VEGAS
,
April 18, 2016
/PRNewswire-iReach/ -- NAB 2016 -- Colorfront (
www.colorfront.com
), the Academy and Emmy Award-winning developer of high-performance, on-set dailies and transcoding systems for motion pictures, high-end episodic TV and commercial.....
...Read More »
Emerald Medical Applications DermaCompare Chosen Israeli Technology Most Likely to Succeed in Brazil
Technicolor PostWorks' Joe Beirne and Matthew Schneider to Speak at Pre-NAB Avid Event
Technicolor PostWorks New York Chief Technology Officer Joe Beirne and Director of Technology Matthew Schneider will offer advice on working with 4K and HDR media in a special session of the Avid Customer Association's The Future in Motion Conference in Las Vegas.
...Read More »
New Features. New Updates. The New FotoMagico 5 is Here.
Boinx Software releases the most powerful version of FotoMagico yet, featuring upgraded professional 4K slideshow capabilities, a new audio editing interface and advanced animation features for photos and videos
...Read More »
With New Features and Updates, the New FotoMagico 5 from Boinx Software Is Here.
Puchheim, Germany (PRWEB) March 30, 2016
...Read More »

Canon releases English versions of four free iOS applications that make shooting photos enjoyable and convenient
MELVILLE, N.Y.
,
March 24, 2016
/PRNewswire/ -- Canon Marketing Japan Inc. (President :
Masahiro Sakata
, Canon MJ below) today announced the
February 24, 2016
release of the English versions of four free iOS applications
*1
that make photo life more enjoyab.....
...Read More »
Home Movies Reimagined: Bevy Can Now Save, Store and Share Every Video Your Family Shoots
BOSTON
,
March 17, 2016
/PRNewswire/ --Most videos taken by families are enjoyed once, maybe twice, before being stored and forgotten, or deleted. Some find brief life on social channels, but most video memories are ultimately lost to time.
Bevy,
introduced lat.....
...Read More »
German Engineered Cuciniale Debuts The Intelligent Cooktop, Gourmet Sensor, and Gourmet Pilot at Housewares Show in Chicago
Chicago, Illinois (PRWEB) March 04, 2016
...Read More »

ESS Technology Comes Out to Play With the LG G5
MILPITAS, CA--(Marketwired - March 01, 2016) - ESS Technology, the industry leader in HiFi audio and analog design, today announced that its award-winning SABRE Digital to Analog Converter (DAC) and Headphone Amplifier technology have been selected for the LG G5 HiFi Plus module introduced at Mobile World Congress 2016. The ES9028 SABRE DAC and SABRE9602 Headphone Amplifier were sel.....
...Read More »
Vision Researchs New Phantom Miro C110 Provides Cost-Effective, High-Speed Imaging Solution
WAYNE, N.J., Feb. 29, 2016 (GLOBE NEWSWIRE) -- Vision Research, a leading manufacturer of digital highspeed imaging systems, today extended its Phantom
Miro
C-Series with the introduction of the new Miro C110. Designed with ease-of-use in mind, the new Miro C110 offers a competitive price/performance ratio that makes quality, hig...
...Read More »
LG G5 & Friends Win At Mobile World Congress
BARCELONA, Spain
,
Feb. 25, 2016
/PRNewswire/ --LG Electronics amassed a total of 33 awards at Mobile World Congress (MWC) 2016 including the event's top honor, Best Mobile Handsets & Devices Award, securing status as the most honored company at the show.
...Read More »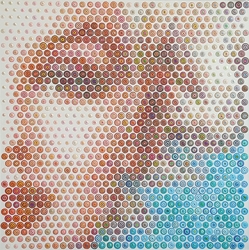 Laura Rathe Fine Art Presents New Works by Notable Contemporary Artist, Gavin Rain, Icons
Acclaimed Houston gallery, Laura Rathe Fine Art will host an exhibition of new works by contemporary painter, Gavin Rain, in a solo show, Icons, with an opening reception on Thursday, March 10, 2016 from 5-8pm at 1700 Post Oak Blvd. Rain's works aims to stimulate the eye and mind simultaneously, creating a constant fluctuation of information being transmitted between the work and the viewer. The exhibition will be on view through April 6, 2016.
...Read More »