John Tesh, Connie Sellecca and Gib Gerard launch podcast, 'Intelligence For Your Life'
LOS ANGELES
,
Jan. 19, 2017
/PRNewswire/ -- John Tesh, Connie Sellecca and Gib Gerard are bringing their "Intelligence For Your Life" to podcasting. The podcast is based on the hugely popular syndicated radio programs, "The John Tesh Radio Show" and "Intelligence for Your Health with Connie Sellecca," heard on more than 350 st.....
...Read More »
John Calipari's 'Cal Cast' podcast features conversation with rival Rick Pitino
NEW YORK
,
Jan. 19, 2017
/PRNewswire/ -- In a new episode of the "Cal Cast" podcast, host
John Calipari
,
University of Kentucky
men's basketball head coach, talks with rival head coach
Rick Pitino
.
...Read More »
Comedy Dynamics to Release Joey Diaz's Latest Album Sociably Unacceptable on February 10, 2017
LOS ANGELES

,

Jan. 19, 2017

/PRNewswire/ -- Comedy Dynamics announced today it will release

Joey Diaz

: Sociably Unacceptable

on iTunes, Apple Music, Google Play, Spotify and all digital audio retailers on

February 10, 2017

.

...Read More »
MemberWhen Introduces "Personal Podcasts" for Audio Storytelling
WALL, N.J.
,
Jan. 19, 2017
/PRNewswire-iReach/ --
MemberWhen
, the company that customizes audio storytelling, today introduced a new product for people who want to listen to their own stories in the voices that matter to them: the personal podcast.
...Read More »
Noted M+A Expert Criticizes TrumpCare on Bloomberg Radio
TUCSON, Ariz.
,
Jan. 19, 2017
/PRNewswire-USNewswire/ -- Last
Friday, January 13
th
, Bloomberg Radio interviewed Dr.
Tom Schramski
, Founder of international healthcare M+A firm VERTESS. Responding to questions about the potential impact of TrumpCare from "T.....
...Read More »
Donuts Inc. Bolsters Leadership and Appoints Bruce Jaffe as Chief Executive Officer
BELLEVUE, Wash.
, Jan.19, 2017 /PRNewswire/ -- Donuts Inc., the Internet's largest domain name registry for new domain extensions like 'dot-media' (.media), 'dot-photography' (.photography) and 'dot-life' (.life) today announced the appointment of
Bruce Jaffe
as chief executive officer.
Paul Sta.....

...Read More »



FUSION 17 Opens Call for Speakers: Proposals Due February 28, 2017
COLORADO SPRINGS, Colo.
,
Jan. 19, 2017
/PRNewswire/ -- HDI and itSMF
USA
, two leaders in the world of IT service management (ITSM), today announced the Call for Speakers period for the FUSION 17 Conference & Expo, the country's most comprehensive annual event created for the ITSM communit.....
...Read More »
Sunrise Honored as Bob Scott VAR Star for 2016
Winston-Salem, NC (PRWEB) January 19, 2017
...Read More »

Program Notice - The Attack to Broadcast The Presidential Indoguration on Friday, Jan 20, 2017
...Read More »
NutritionFacts.Org Launches Free Weekly Podcasts to Share Evidence-Based Nutritional Research & Healthy Eating Advice
WASHINGTON
,
Jan. 18, 2017
/PRNewswire/ -- 
NutritionFacts.org
, a leading source for independent, non-commercial and science-based articles and videos on virtually every aspect of diet and healthy eating, has launched a new audio podcast series that lets pe.....
...Read More »
Four Tax Tips for those who have Received a Personal Injury Settlement
PHOENIX
,
Jan. 18, 2017
/PRNewswire-USNewswire/ -- We are in a new year and tax season is just around the corner.  Because of this, if you have received a personal injury settlement or award it is important that you understand all the tax ramifications before filing your tax returns. To listen to the podcast on this subject vi.....
...Read More »
Leading Voices With ULI: A New Podcast Launched By The Urban Land Institute
HiMama Preschool PodcastHelping to Develop FutureLeaders in Early Childhood Education
January 18, 2017
HiMama, a leading provider of apps for childcare and early learning programs, is helping to develop future leaders in the field of ea...
...Read More »
Announcing: Michelle Beltran Named as 2017 Psychic of the Year
As a Best American Psychics team member, Michelle was a Hollywood Gift Basket Reader as well as an outstanding feedback contributor, winning the Fabulous Feedback Award...
...Read More »
Motivational poet Marcus "M-Positive" Parkers New spotlight show making waves on Instagram
Dallas,Tx January 17, 2017
: The New Year has dawned in with good hopes of tons of amazing novelties and when it comes to 2017s hottest new things, <...
...Read More »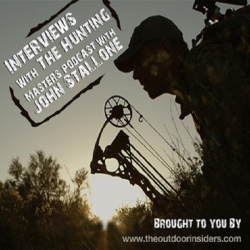 Interviews with the Hunting Masters Podcast Leaves the Hunting Channel and Comes to Podbean
The Hunting Channel's most popular podcast now will be available for public consumption. The Host John Stallone is excited about the prospect of reaching a bigger fan base and having a new platform.
...Read More »
In Trump's World - Growth is King
NEW YORK
, Jan. 17, 2017 /PRNewswire/ -- As we near Donald Trump's inauguration on
January 20
th
, investors are wondering if the President-elect will successfully tackle his frequently touted initiatives.
...Read More »
HOT THREADS
on DMN Forums