From Universal Pictures Home Entertainment: INCARNATE
UNIVERSAL CITY, Calif.
,
Feb. 22, 2017
/PRNewswire/ -- When a young boy shows terrifying signs of demonic possession, an exorcist is called upon to face the evil that lives within in
Incarnate
, available now on Digital HD and on Blu-ray
, DVD and On Demand on
March 7, 2017
.....
...Read More »
Academy Award-Nominated Film LION to Be Honored at International Centre for Missing & Exploited Children's 2017 Gala for Child Protection
ALEXANDRIA, Va.
,
Feb. 22, 2017
/PRNewswire-USNewswire/ -- The
International Centre for Missing & Exploited Children (ICMEC),
a non-profit organization that advocates, trains and collaborates with global partners to protect children from sexual abuse, exploitation and abduction, will host the
2017 Gala for Chi.....

...Read More »



Park Systems, World-Leader in Atomic Force Microscope Innovations Invites SPIE Attendees and Customers to a Luncheon at Mortons The Steakhouse on Feb. 27, 2017
Santa Clara, CA (PRWEB) February 22, 2017
...Read More »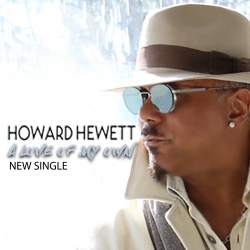 Howard Hewett Releases New Single Sure to Become Classic
Legendary Crooner, Howard Hewett released a new single just in time for Valentine's Day and its already quickly on its way to becoming a Classic. This is the first release off of his upcoming project to be released this fall.
...Read More »
IMAX® And Disney Extend Blockbuster Slate Deal Through 2019
LOS ANGELES
,
Feb. 22, 2017
/PRNewswire/ -- Building on their existing long-standing relationship, IMAX Corporation (NYSE:IMAX) and The Walt Disney Studios, a division of The Walt Disney Company (NYSE: DIS), announced today that both companies have extended their multi-faceted agreement with a new multi-picture deal ? beginnin.....
...Read More »
Nominations Announced for the 4th Annual Location Managers Guild International Awards
MoneyGram SocioMX 2017 Tour Kicks off with First Match in Dallas
DALLAS
,
Feb. 22, 2017
/PRNewswire/ -- 
MoneyGram (NASDAQ: MGI)
announced today that the first MoneyGram SocioMX soccer showdown of the 2017 season will be held at the Cotton Bowl Stadium in
Dallas
.
...Read More »
YAY Images Snaps into the Streaming Industry as they Introduce their new Innovative Photo Streaming Service
OSLO, Norway
,
Feb. 22, 2017
/PRNewswire/ -- Bloggers, digital marketers, media agencies and other creative professionals face numerous problems when finding photos for their web content, including searching for royalty-free content daily, searching Google for the perfect picture and the high cost of purchasing individual stoc.....
...Read More »
Storyo 2.0 World's First App that Lets Friends Chip in to Create Shared "Instant Lifestories" from Every Smartphone
SAN FRANCISCO
,
Feb. 22, 2017
/PRNewswire/ --
Storyo, creators of story driven, collaborative photo memory apps, today announced the launch of the Storyo 2.0 app for iOS devices. The app is designed to automatically create rich and stunning "lifestories" drawn from users' camera rolls and other data in only 3 to.....
...Read More »
myStockOptions.com Expands Tax-Return Guidance To Help The Millions Of US Taxpayers Who Have Equity Compensation
Brookline, MA (PRWEB) February 22, 2017
...Read More »

DDN Ranks #1 as HPC Storage Market Leader and Top Supplier
SANTA CLARA, Calif.
,
Feb. 22, 2017
/PRNewswire/ -- DataDirect Networks (DDN) today announced that it was once again the top storage provider among HPC sites surveyed by Intersect360. For the third consecutive year, DDN posted the largest share of installed systems at HPC sites and held its solid lead over other storage pr.....
...Read More »
WWE Uses Blackmagic Design's Fairlight for Audio Post Production on Smackdown Holiday Tour
Blackmagic Design today announced that World Wrestling Entertainment (WWE) relies on Fairlight DAWs with Xynergi controllers for all of its audio post production needs, including audio post production on the recent Smackdown Holiday Tour. The WWE's VP of Post Production, Chris Argento, and his team have used Fairlight to help deliver tens of thousands of broadcast, online and social media projects across the WWE's numerous properties.
...Read More »
'Finding Your Roots' Host Dr. Henry Louis Gates, Jr. Joins AT&T to Talk Black History on Top Radio Shows
DALLAS
,
Feb. 22, 2017
/PRNewswire/ -- Noted scholar and Emmy® award winner Dr.
Henry Louis Gates, Jr.
will take to the radio airwaves this week to talk black history in support of the
AT&T*
marquis Black.....
...Read More »
PSA Group Selects Qualcomm for Next Infotainment Systems Generation
SAN DIEGO
,
Feb. 22, 2017
/PRNewswire/ -- PSA Group and Qualcomm Technologies, Inc., a subsidiary of Qualcomm Incorporated (NASDAQ: QCOM), today announced plans to integrate the Qualcomm
®
Snapdragon 820 Automotive (820A) processor in the PSA Group's next generation vehicles.  As Qualcomm Technologies' most advanc.....
...Read More »
MDC Partners to Participate in Upcoming Investor Conferences
NEW YORK
,
Feb. 22, 2017
/PRNewswire/ -- 
(NASDAQ: MDCA)
MDC Partners Inc. ("MDC Partners" or the "Company") announced today that it will participate in two upcoming investor conferences.
...Read More »
Four Ways Being OUTRAGEOUS Can Help an Organization Win Big
NEWPORT BEACH, Calif.
,
Feb. 22, 2017
/PRNewswire/ --
CEO Coaching International
, the leading firm for coaching growth-focused CEOs and entrepreneurs, announces their upcoming podcast episode of On Your Mark, Get Set, Grow! will feature
...Read More »
Best Los Angeles Video Production Company Awards Announced for February 2017 by 10 Best Production
LOS ANGELES, Calif. (PRWEB) February 22, 2017
...Read More »

HOT THREADS
on DMN Forums