Destiny Media Technologies, Inc. Announces First Quarter Fiscal Year 2017 Results
 Return to profitability / 5% Year over Year Revenue Growth ...Read More »

Bell Media Applauds Film and Television Production Partners on 191 Nominations for the 2017 Canadian Screen Awards
Space's ORPHAN BLACK, from Temple Street Productions, receives the most nominations overall with 14; Bravo's 19-2, from Sphère Média Plus and Echo Media, receives 10 nominations
CraveTV Original Series LETTERKENNY, from New Metric Media, receives eight, Discovery's first-ever original scripted series, FRONTIER, from Take The Shot Productions and thei..... ...Read More »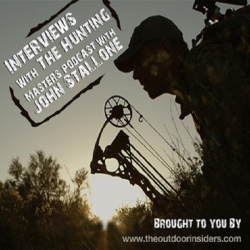 Interviews with the Hunting Masters Podcast Leaves the Hunting Channel and Comes to Podbean
The Hunting Channel's most popular podcast now will be available for public consumption. The Host John Stallone is excited about the prospect of reaching a bigger fan base and having a new platform.
...Read More »
Advanced Visualization Market by Products, Services, Solution, Imaging Modality, Clinical Application - Forecasts to 2021
LONDON
,
Jan. 17, 2017
/PRNewswire/ -- The advanced visualization (AV) market in terms of value is expected to reach
USD 3.19 billion
by 2021 from
USD 1.89 billion
in 2016; growing at a CAGR of 11.0% from 2016 to 2021. This market is categorized on the basis of produc.....
...Read More »
AMBLIN ENTERTAINMENT AND UNIVERSAL PICTURES PRESENT THE PREMIERE OF "A DOG'S PURPOSE"
Makoto Shinkai Masterpiece 'Your Name.' To Open In North American Theaters April 7, 2017
FLOWER MOUND, Texas
,
Jan. 17, 2017
/PRNewswire/ -- 
Funimation Films
will open
Makoto Shinkai's
animated blockbuster and global pop culture hit "
...Read More »
In Trump's World - Growth is King
NEW YORK
, Jan. 17, 2017 /PRNewswire/ -- As we near Donald Trump's inauguration on
January 20
th
, investors are wondering if the President-elect will successfully tackle his frequently touted initiatives.
...Read More »
Lab Tech Systems Picks Sommer HDMI Toolkit
Eric Wenocur, owner of Lab Tech Systems, has purchased Sommer Cable's new HDMI 2.0 Engineers Toolkit. "I was looking for something that would allow me to do specific kinds of testing on HDMI equipment," he explains.
...Read More »
AXON SHOWS AZILPIX VIRTUAL CAMERA SYSTEM FOR LIVE VIDEO CAPTURE & STREAMING AT BVE 2017
New Studio.One system offers high performance with low investment to programme makers
...Read More »
Wazee Digital Welcomes Josh Hatter as Vice President of Operations
Wazee Digital, a leading provider of cloud-native video management and licensing services, today announced that Josh Hatter has joined the company as vice president of operations. In that role, Hatter is responsible for all aspects of the company's operations and has also taken over primary responsibility for further developing existing accounts. Account managers, media services, customer support, and workflow services all report directly to Hatter.
...Read More »
William McDonough Receives Fortune Award for Circular Economy Leadership at The World Economic Forum
CHARLOTTESVILLE, Va.
,
Jan. 17, 2017
/PRNewswire/ -- William McDonough has received the Fortune Award for Circular Economy Leadership at the World Economic Forum in
Davos, Switzerland
. The award recognizes leaders who have made an outstanding contribution to the development of a prosperous and .....
...Read More »
Samy's Camera Hosts Special Sigma Cine Lens and Sigma Global Vision Lens Demo Days on January 19 and 20 at Los Angeles Stores
Sigma Corporation of America, a leading DSLR lens, camera, flash and accessory manufacturer, today announced that Samy's Camera will be hosting two special Sigma Lens Demo Days at its Los Angeles locations on January 19th and 20th.
...Read More »
Aloft Hotels To Debut In The Emerald Isle
DUBLIN
,
Jan. 17, 2017
/PRNewswire/ --
Marriott International, Inc. (NASDAQ: MAR), today announced plans to launch its ever-popular Aloft Hotels brand in
Ireland
through a franchise agreement with Blackpitts Hospitality Limited. Slated to open in the spring of 2018,
Aloft

...Read More »



Make-A-Wish America Commercial Earns Two Davey Awards
NEW YORK
and
PHOENIX
,
Jan. 17, 2017
/PRNewswire/ -- Make-A-Wish America and their agency True North Inc. were honored with two Davey Awards for the commercial "One Moment." The spot won a Silver Award for a Commercial in Commercial Not-for-Profit and a Silver Award for a Commercial .....
...Read More »
Using Branded Value to Drive Engagement and Incentivize Behavior: Blackhawk Network Partners with Upside, a New Business Travel Solution
PLEASANTON, Calif.
,
Jan. 17, 2017
/PRNewswire/ -- Blackhawk Network?a pioneer of gift cards, payments tools and rewards delivered via a robust and convenient network?today announced it has partnered with Upside, a business travel site. Upside?the latest travel innovation from Priceline Founder,
Jay Wal.....

...Read More »



ELTON JOHN Announces Spring 2017 Performance Dates for "The Million Dollar Piano" at The Colosseum at Caesars Palace
LAS VEGAS
,
Jan. 17, 2017
/PRNewswire/ -- Returning to The Colosseum at Caesars Palace to perform his most iconic hits, tickets for performances of
Elton John's
critically-acclaimed show, "The Million Dollar Piano" for the following
April 2017
and
...Read More »
HOT THREADS
on DMN Forums