Web.com Invites Charlotte Area Small Businesses to the Web.com Tour Small Business Connection Championship at River Run
JACKSONVILLE, Fla., Sept. 3, 2015 (GLOBE NEWSWIRE) -- Web.com (NASDAQ:WWWW), a leading provider of Internet services and online marketing solutions for small businesses, and Small Business Connection founding partners Allstate, Capital One, LegalZoom, Microsoft, and Office Depot invite small business owners in the greater Charlotte area to join them at the Web.com Tour Small Business Connection...
...Read More »
Hexa Reports: Smart Commercial Drones Markets at $3.4 billion in 2014 are Expected to Reach $27.1 billion by 2021
Smart commercial drones
have a computer inside. They are easy to fly, maneuverable remotely, contain sensor logic. Soon all smart drones will ...
...Read More »
TeleUP Streaming TV Celebrates Brazilian Day 2015
NEW YORK
,
Sept. 3, 2015
/PRNewswire/ -- TeleUP Inc., the groundbreaking TV internet streaming service for Americans and Brazilians living overseas, is proud to announce that it will take part in Brazilian Day 2015 celebrations in
Manhattan
this
Sunday September 6
......
...Read More »
Saudi Broadcasting Corporation (SBC) Upgrades Saudi National Audio Archives to NETIA Radio-Assist(TM) 8.2
NETIA today announced that Saudi Broadcasting Corporation (SBC) has upgraded the NETIA Radio-Assist(TM) radio automation suite used by the kingdom's national audio archives. SBC is a governmental entity of Saudi Arabia, organized under the Ministry of Culture and Information. SBC worked with NETIA's area partner, First Gulf Company, to upgrade its existing systems to Radio-Assist 8.2 and to leverage the software to facilitate the smooth exchange of content between the national archives facility and SBC's two flagship radio stations, Radio Riyadh and Radio Jeddah.
...Read More »
Timecode Systems Highlights Partner Integrations at IBC2015
Timecode Systems Ltd., a pioneer in wireless technologies for sharing timecode and metadata, announced that it will feature partner integrations with Sound Devices LLC, and ARRI at IBC2015. The live demonstrations on the Timecode Systems stand will show how these unique integrations create powerful workflow advantages for users.
...Read More »
Axon Launches TIDE, A Multi-Format Processing Platform for Live Video Contribution, Distribution And Streaming.
The new TIDE series provides cost-effective, reliable multi-format encoding & decoding optimized for streaming over the open internet & mobile networks.
...Read More »
CardioLog Analytics Releases New eBook: An Introduction to Intranet Analytics
Boston, MA (PRWEB) September 03, 2015
...Read More »

SparkCognition joins NI Alliance Partner Network to deliver next generation Cognitive Prognostics for the Industrial Internet of Things (IIOT)
Austin, TX (PRWEB) September 03, 2015
...Read More »

Louisville Prepares for Thousands of Marine Professionals to Gather at the 25th International BoatBuilders' Exhibition & Conference
BROOKLIN, ME (PRWEB) September 03, 2015
...Read More »

The Best Wild Travelling Companion in Autumn - Airwheel self-balancing electric scooters for seniors
The hot summer has gone gradually with the coming of a cool autumn. For most city residents, the best season for wild travelling is autumn. Considering the wild travell...
...Read More »
QuestFusion Launches Strategy Consulting Business to Support Startups
San Diego, CA (PRWEB) September 03, 2015
...Read More »

Tech Data Adds Incipio to Mobile Portfolio
CLEARWATER, Fla., Sept. 3, 2015 (GLOBE NEWSWIRE) -- (NASDAQ:TECD) today announced a new agreement with Incipio®, a leading designer and manufacturer of award-winning mobile device accessories and technology, to offer their suite of protective accessories, Bluetooth audio, and power solutions for mobile devices. Incipio is now available to retailers, Apple specialists, and solution provide...
...Read More »
MRED Director Tapped for RESO Chairmanship
LISLE, Ill., Sept. 3, 2015 (GLOBE NEWSWIRE) -- , Chicagoland's multiple listing service (MLS), announced that Chris Lambrou, its Director of Special Projects/R &D, has been named the first chair of the newly formed Real Estate Standards Organization (RESO) Internet Tracking Workgroup.RESO is a group of real estate organizations working together to develop and implement data standards an...
...Read More »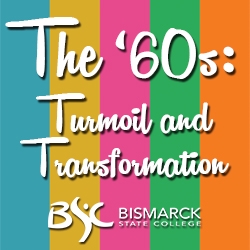 Bismarck State College Presents '60s Symposium
"The '60s: Turmoil and Transformation" covers the period between the assassination of President John Kennedy (Nov. 22, 1963) and the fall of Saigon (April 30, 1975). Presenters include '60s icons ranging from Gloria Steinem to Bob Eubanks, scholars include Pulitzer Prize winning auther Lawrence Wright and Beatles historian Mark Lewisohn.
...Read More »
Websoftline SEO Service Comprises Proven Methodology That Will Get Result
WebSoftLine the best SEO service India makes sure that your online visibility becomes prominent with its all encompassing SEO services package. This is because, it is a...
...Read More »
Ricoh Unveils Industry's Most Advanced Fully Spherical Portable Camera: RICOH THETA S
TOKYO
and
BERLIN
,
Sept. 3, 2015
/PRNewswire/ --Ricoh announced today the release of the RICOH THETA S, the newest model in the RICOH THETA series of spherical cameras that capture 360-degree scenes surrounding the user. Unveiled today in
Berlin
at IFA, the wo.....
...Read More »
AJ Khubani to Receive ERA Lifetime Achievement Award at 2015 ERA D2C Convention
FAIRFIELD, N.J.
,
Sept. 3, 2015
/PRNewswire/ -- The Electronic Retailing Association (ERA) announced that AJ Khubani, Founder and CEO of TeleBrands Corporation, will be honored with the prestigious 2015 ERA Lifetime Achievement Award during a special presentation at the Moxie Awards Gala this October. The signature event of th.....
...Read More »
"Making Ideas": Bamboo Fineline 2 presented at IFA 2015 in Berlin
BERLIN
,
Sept. 3, 2015
/PRNewswire/ --Wacom
today announces new Bamboo stylus products at IFA Berlin 2015. Leading the charge is the fine tip smart stylus for iPad: Bamboo
Fineline 2, a high-precision digital pen allowing creative thinkers to capture and shape their ideas.
...Read More »
New Intuos Tablets Make Creative Dreams Come True
BERLIN
,
Sept. 3, 2015
/PRNewswire/ --(IFA Show)-- Wacom today launched the next generation of its award-winning Intuos product family. The new range of Intuos Pen & Touch tablets consists of four models: Intuos Art, Intuos Comic, Intuos Photo and Intuos Draw (pen only). Each model includes free creative software as we.....
...Read More »
SAS Events Turn Vegas Into Epicenter of Analytics This October
CARY, NC--(Marketwired - September 03, 2015) - Bellagio in Las Vegas is famed for fountains that weave water, music and light, mesmerizing audiences as they see a flood of water in a new way. It's fitting that at three overlapping events over four days this October, thousands of executives, analytical experts and data scientists will converge on Bellagio. They'll explore how ana.....
...Read More »