Riverbed Awarded 2009 Five-Star Partner Program Guide Certification by Everything Channel
Riverbed Partner Network Recognized as Exceptional by Leading Channel Authority
(March 30, 2009)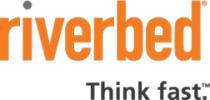 SAN FRANCISCO, CA -- (Marketwire) -- 03/30/09 -- Riverbed Technology (NASDAQ: RVBD), the IT infrastructure performance company for networks, applications and storage, today announced it has been recognized by Everything Channel as one of North America's top information-technology (IT) vendors for its Riverbed Partner Network (RPN) program. Riverbed® recently announced the launch of its global RPN with enhancements to the Value-added Resellers Program within North America.
The Riverbed Partner Network program was awarded a Five-Star certification in the "Emerging-Founded 2001 or Later" company category in Everything Channel's 15th annual 2009 Partner Program Guide, acknowledging the strength of Riverbed's programs for reseller partners, which include IT integrators and technology solution providers. A list of winners will appear in the March 30 issue of CRN magazine, the channel industry's leading publication, and online at www.Channelweb.com, the world's largest channel industry portal.
The new RPN program is built on a foundation of focusing Riverbed resources and investment in partners that are committed to working closely with Riverbed to build successful practices based on Riverbed solutions. The new program introduces new VAR categorization levels -- Silver, Gold, Platinum and Diamond -- and recognizes the value of heavily investing in the development of a VAR's business with the introduction of market development funds (MDF), enhanced rebates and a significant investment in training programs. The enhancements to the program allow Riverbed to work jointly with partners in an effort to increase demand, create training opportunities, and provide market awareness around Riverbed solutions.
Research for the 2009 Everything Channel Partner Program Guide and the Everything Channel Five-Star Program was conducted by Everything Channel's Institute for Partner Education & Development (IPED). IPED analyzed 130 vendor programs rating vendors' responses to nearly 60 in-depth questions about their partner programs in the six elements of sales support, marketing support, partner profitability, channel operations, communications and partner recruitment. To ensure fair comparisons, companies were placed in one of four categories based on company size. IPED weighted the responses to each question about such program elements as sales support and partner recruitment so that the total weight given to a vendor's answers in any of the six elements can potentially be scored as high as 100. The weighting scheme varies depending on the company size and product type and is based on IPED proprietary analysis methodology and intellectual property. In each of the four company categories, the companies with the highest overall weighted scores received the Everything Channel Five-Star Program designation.
"We've introduced significant enhancements to our partner program that provide VARs with additional educational and financial resources. The program is intended to recognize the partners that have made investments in Riverbed and accelerate their growth with us," said Johnna Bowley, senior director of worldwide channel and partner marketing at Riverbed. "Receiving recognition from Everything Channel further validates that our partners will find great value in the new program elements."
Forward Looking Statements
This press release contains forward-looking statements, including statements relating to the expected demand for Riverbed's products and services, statements relating to the benefits of the RPN program expected to be realized by Riverbed and its partners, and statements relating to Riverbed's ability to meet the needs of distributed organizations. These forward-looking statements involve risks and uncertainties, as well as assumptions that, if they do not fully materialize or prove incorrect, could cause our results to differ materially from those expressed or implied by such forward-looking statements. The risks and uncertainties that could cause our results to differ materially from those expressed or implied by such forward-looking statements include our ability to react to trends and challenges in our business and the markets in which we operate; our ability to anticipate market needs or develop new or enhanced products to meet those needs; the adoption rate of our products; our ability to establish and maintain successful relationships with our distribution partners; our ability to compete in our industry; fluctuations in demand, sales cycles and prices for our products and services; shortages or price fluctuations in our supply chain; our ability to protect our intellectual property rights; general political, economic and market conditions and events; and other risks and uncertainties described more fully in our documents filed with or furnished to the Securities and Exchange Commission. More information about these and other risks that may impact Riverbed's business are set forth in our Form 10-K filed with the SEC on February 23, 2009. All forward-looking statements in this press release are based on information available to us as of the date hereof, and we assume no obligation to update these forward-looking statements. Any future product, feature or related specification that may be referenced in this release are for information purposes only and are not commitments to deliver any technology or enhancement. Riverbed reserves the right to modify future product plans at any time.
About Riverbed
Riverbed Technology is the IT infrastructure performance company. The Riverbed family of wide area network (WAN) optimization solutions liberates businesses from common IT constraints by increasing application performance, enabling consolidation, and providing enterprise-wide network and application visibility -- all while eliminating the need to increase bandwidth, storage or servers. Thousands of companies with distributed operations use Riverbed to make their IT infrastructure faster, less expensive and more responsive. Additional information about Riverbed (NASDAQ: RVBD) is available at www.riverbed.com.
Riverbed Technology, Riverbed, Steelhead, RiOS, Interceptor, Think Fast, the Riverbed logo, Mazu, Profiler and Cascade are trademarks or registered trademarks of Riverbed Technology, Inc. All other trademarks used or mentioned herein belong to their respective owners.
Everything Channel (www.everythingchannel.com, www.channelweb.com)
Everything Channel is the one-stop shop for accessing, enabling, managing and accelerating technology sales channels. From branding and recruiting to marketing and sales, Everything Channel offers technology marketers the unmatched breadth and depth of global brands and market intelligence combined with unparalleled audience loyalty and credibility serving all technology sales channels through an extensive database. Everything Channel provides innovative sales and marketing solutions to arm the sellers of technology with the resources they need to achieve measurable and significant results.
About United Business Media Limited (www.unitedbusinessmedia.com)
United Business Media Limited (UBM) is a global media and marketing services company that informs markets and brings the world's buyers and sellers together at events, online, in print, and with the information they need to do business successfully. UBM serves professional and commercial communities, from IT professionals to doctors, from journalists to jewelry dealers, from farmers to pharmacists around the world. UBM employs more than 6,500 people in more than 30 countries. UBM's businesses operating in the US include CMPMedica, Commonwealth Business Media, Everything Channel, PR Newswire, RISI, TechInsights, TechWeb and Think Services. UBM is listed on the London Stock Exchange (UBM.L) and has a market capitalization of $1.6 billion.
Everything Channel Contact
Dan Neel
Everything Channel
Email Contact
212.600.3326

MEDIA CONTACT
Kristalle Ward
Riverbed Technology
415-247-8140
Email Contact

INVESTOR RELATIONS CONTACT
Renee Lyall
Riverbed Technology
415-247-6353
Email Contact


Copyright @ Marketwire
Page: 1
Related Keywords:
WAN optimization, application acceleration, disaster recovery, IT consolidation , Sales,Applications,Marketing,Sales & Marketing,Education,Storage,Database,Business Issues,Services,Misc,Networks,Other,IT Professionals,Sales,Sales,Business Media,Marketing,Business,Marketing,Storage,Marketwire, Inc.,Financial,Gold,Silver,Marketing Services,Business,disaster,Family,Other,
Related Sites:
Related Newsletter:
---